by Beks
Thanks to the early onset of darkness, I haven't been able to take the dogs running after work. They go a little stir crazy during the week so I try to take them out for several hours on the weekend.
Trouble has started to present itself on the hydration front. There are no water sources on the trails or in the parks.
Unfortunately, I'm limited on how much I can carry. Once I mix in my necessities (granola bar, house keys, and shimmer lip gloss), my hands are full. I'd carry a backpack but I get quickly overheated – and if you've ever run with a backpack, you know how awful it feels.
Instead, I hike or run a little, walk back to my house, drink water, and head out again. I figured it was something I'd have to live with. But then, while out on a trail, a girl ran past me with a water bottle belt with tiny little pockets for necessities.
I never dreamed I'd be ogling a glorified fanny pack.
I went to the sports store and found one just like it… for $19.99. It's not a life changing amount – unless you're dealing with unemployment. That $19.99 would look better as four meals than an optional piece of sports equipment.
I debated with myself for a good half hour then finally, the accountant in me won the battle and I left empty handed. As I kissed my runners fanny pack goodbye, I promised I'd be back as soon as my husband was gainfully employed.
In the mean time, I will stick close to home or… duct tape a water bottle to my arm.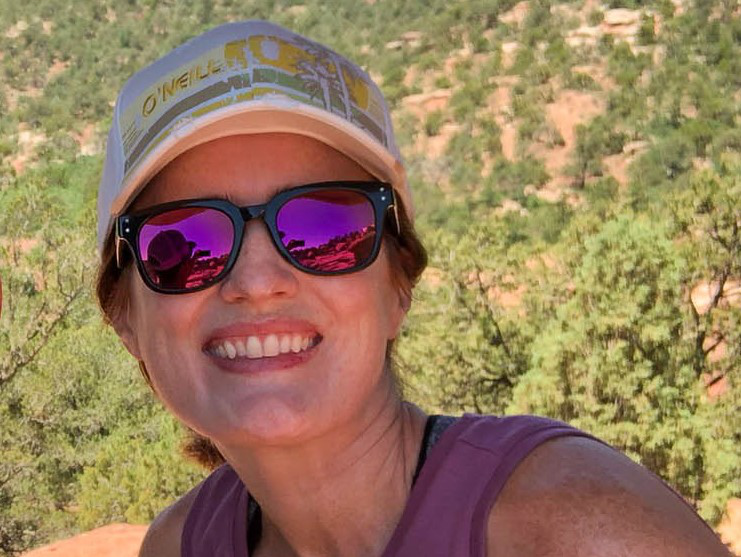 Beks is a full-time government employee who enjoys blogging late into the night after her four kids have gone to sleep.  She's been married to Chris, her college sweetheart, for 15 years.  In 2017, after 3 long years working the Dave Ramsey Baby Steps, they paid off more than $70K and became debt free.  When she's not working or blogging, she's exploring the great outdoors.