by Beks
When my husband and I started looking for houses back in 2006, we stumbled across a BEAUTIFUL townhouse. It had hardwood floors, granite countertops, mirrors everywhere that made it seem huge, and it was located in a perfect area.
Our realtor praised the beauty of the townhouse until he spotted… termite dust in the corner.
A LOT of termite dust. And the more we walked around, the more we found. Those hardwood floors showcased the busy work of those nasty bugs.
The place was loaded – so our realtor recommended we move on. I had wanted the townhome badly and was heartbroken at the sight of that nasty termite residue.
Fast forward three years to two mornings ago. I had flipped my head upside down while blow drying my curly mess and was staring at my bathroom floor thinking a nice mop job would go a long way when suddenly I spotted IT. IT was a pile of termite dust.
I dropped my blow-dryer – and screamed.
I looked heavenward and said, 'Gee thanks Lord. As if I don't have enough to worry about – job loss, money, etc. You send me pestilence?!?!'
I ranted and raved for three days. I cried. I told Chris that if we didn't lose our house to job loss, we'd lose it to the dang termites that we can't even afford to eradicate.
Then this morning, I dropped my sweater on our driveway. I bent to pick it up and noticed termite residue on the asphalt. As I start to scream in anger, the wind blew and 'termite dust' tickled across my face and into my hands.
Turns out, our tree is shedding tiny bits thanks to the sudden turn in the weather. The 'termite dust' is actually our tree sneezing into our bathroom window located directly under it and across our yard.
So. Um. Sorry for the yelling Lord. And, um, if it's not too much of a bother, could you keep the real termites away?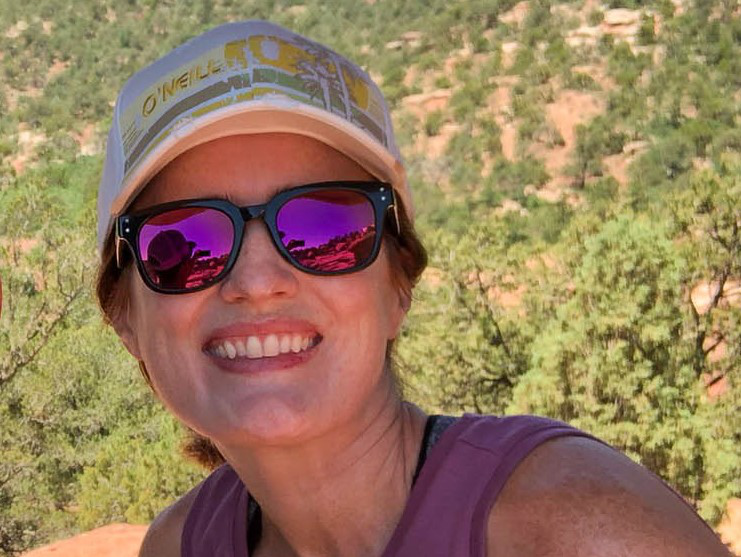 Beks is a full-time government employee who enjoys blogging late into the night after her four kids have gone to sleep.  She's been married to Chris, her college sweetheart, for 15 years.  In 2017, after 3 long years working the Dave Ramsey Baby Steps, they paid off more than $70K and became debt free.  When she's not working or blogging, she's exploring the great outdoors.