by Beks
If you are waking up to go to work this morning, you have something my husband does not…
A job.
He was laid off on Friday.
I'm struggling with this not only because of the lack of significant income but more because of how it happened. There were two employees laid off on Friday. The other employee was given three days notice, my husband was given no notice. I could understand if my husband had been at all unreliable or perhaps a bad employee, but he was neither. They simply needed some final projects completed and were worried he wouldn't put in the extra overtime to complete them if he knew he wouldn't have a job by Friday afternoon.
My husband has worked at this company for SIX years. I expected better from them.
I'm dealing with it the best way I can. I'm working to reduce, reduce, reduce. I'll go more into that later.
I'm also trying my best to be something I am not – optimistic. Here's my new list of reasons it's G-R-E-A-T he's unemployed:
1 – He can make all those mid-day calls to businesses only open from the annoying Monday through Friday 8-5 window. I've been trying to call my bank for YEARS!
2 – My husband, who is far more talented in the kitchen than I am, will cook more. Sure it will be Ramen, but it will somehow taste better since he's making it.
3 –We won't be weighed down by worries about job loss.
4 – We will be more creative in our bill pay process. Perhaps San Diego Gas and Electric will accept peanut butter cookies and hugs for payment? How about if the cookies are homemade?
5 – I don't have to worry about my car getting repossessed because… I OWN IT!! And, we're ahead in payments on the truck so we have some glide time.
6 – I will be able to empathize, once again, with some of my readers on what it's like to not have a job and wonder how on earth we are going to pay the bills.
So here's to my struggling readers – I've been there before, I'm there again, and we'll survive it.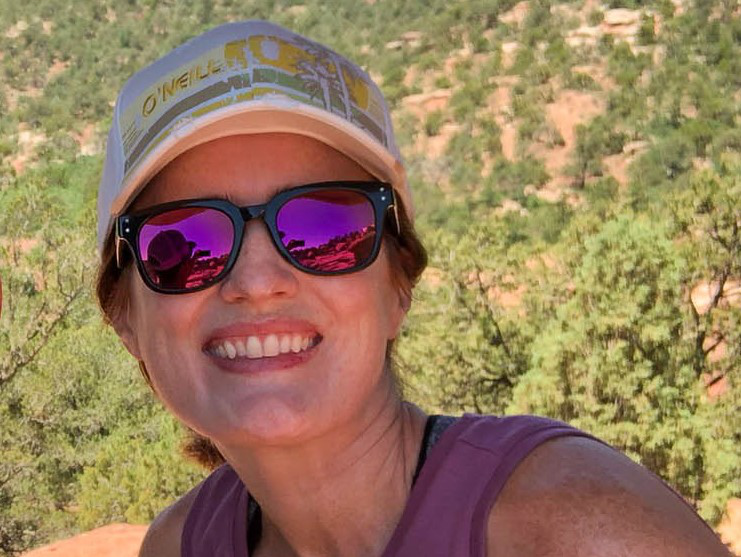 Beks is a full-time government employee who enjoys blogging late into the night after her four kids have gone to sleep.  She's been married to Chris, her college sweetheart, for 15 years.  In 2017, after 3 long years working the Dave Ramsey Baby Steps, they paid off more than $70K and became debt free.  When she's not working or blogging, she's exploring the great outdoors.