by Beks
As I've mentioned before, I'm in two weddings in the next 9 weeks. At the bridesmaid dress fitting for wedding number one, the store smartly ordered a size four. A few weeks later, at a fitting for wedding number two, the attendant measured me at a size two. Rather than object and say, 'I know my body and I know it sure as hades isn't a size two', I said, 'I'll take one in every color.'
The size four dress arrived for wedding number one and it fits perfectly… which of course means…
I'm in trouble. Sure, I can get the size two dress on, but it presents the very 'minor' problem of the inability to breathe.
So I have two options. Lose weight OR pay a small fortune to alter the dress for wedding number two. In light of my financial situation, I thought it best to lose some weight.
I have dieted exactly one time in my life and the diet lasted 4 hours before I broke down and ate a large order of carne asada fries. And it's not that I haven't needed to diet. I gained 20 pounds in college and kept the weight on for three years. But… self control isn't my strong suit.
I've been using the Lose It! program I recommended in an earlier post and have been carefully monitoring my caloric intake. By dinner time, I'm left with a dismal 300 calories and my debate is usually a toss up between a green salad with goat cheese and a balsamic vinaigrette dressing or two glasses of wine. It's not a tough guess as to which one regularly wins.
It's been a week and all I can think about is food.
But I'm sticking with it…. at least for another four hours.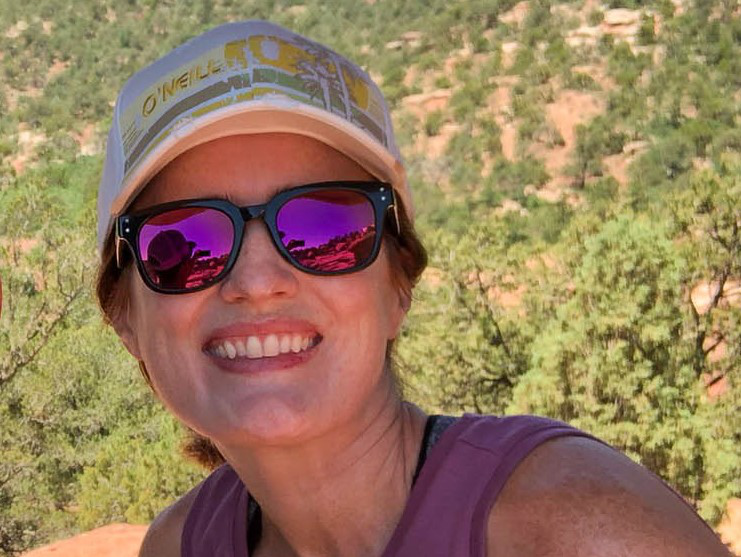 Beks is a full-time government employee who enjoys blogging late into the night after her four kids have gone to sleep.  She's been married to Chris, her college sweetheart, for 15 years.  In 2017, after 3 long years working the Dave Ramsey Baby Steps, they paid off more than $70K and became debt free.  When she's not working or blogging, she's exploring the great outdoors.