by Beks
As I said in an earlier post, my husband and I planted our first garden this year. Correction… my husband planted a garden this year.
For the sake of the plants, I keep my distance.
He started early in the season and used a mix of seeds and small plants rather than buying large overpriced ones. He carefully chose the healthiest plants and worked hard to care for them. He used a thick mulch as a weed barrier and water saver (Sunset Magazine reccommends using gray water for gardening but I'm still on the fence about it).
Not wanting to be left out of the joy of growing greenery, I planted one single flower.
Here is my flower now…
I killed it with too much water.
Here is my husband's garden….
Perfectly controlled and growing beautifully.
Is it worth it? Yes. He loves that garden and enjoys spending summer evenings puttering around the big green leaves. But are we going to harvest the value of the plants in their fruit? I'm not sure. I guess we'll see in a few months. I'm going to keep a tab on our expenses (including the higher water costs) and see if we break even.
For the experts out there… is it worth it?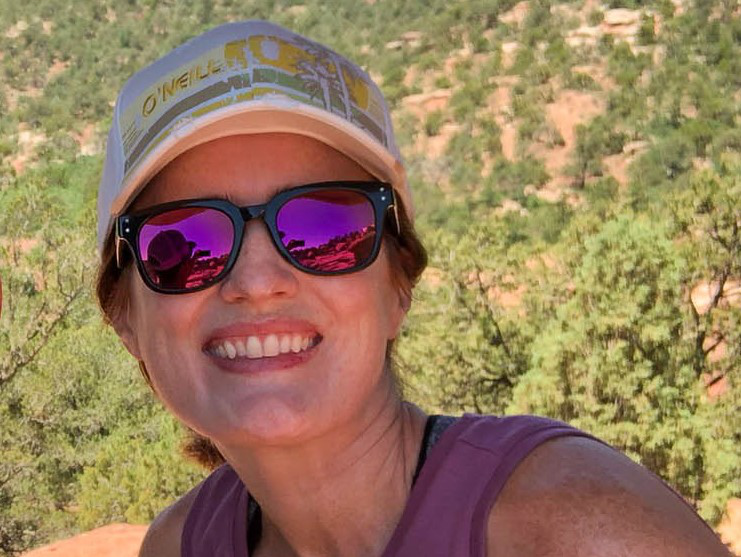 Beks is a full-time government employee who enjoys blogging late into the night after her four kids have gone to sleep.  She's been married to Chris, her college sweetheart, for 15 years.  In 2017, after 3 long years working the Dave Ramsey Baby Steps, they paid off more than $70K and became debt free.  When she's not working or blogging, she's exploring the great outdoors.