by Tricia
Without further ado, here is my August Income and Expense Report. My comments are below.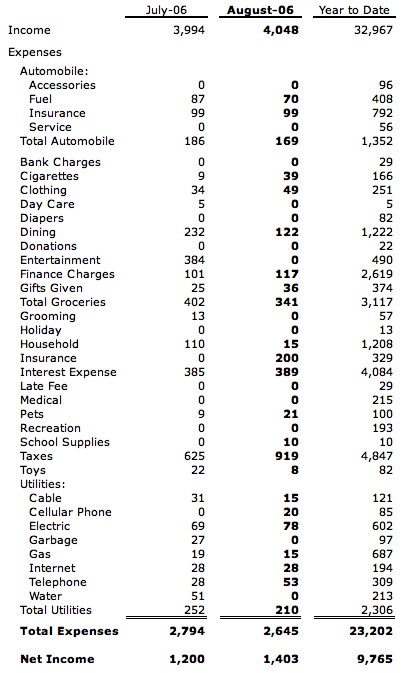 Here are a few general things to note:
Income: This category includes all money coming into our home which includes employment (gross), business & blog income as well as money from selling personal belongings and gift certificates received.
Finance Charges: This category includes all credit card finance charges as well as the interest from my Prosper loan.
Interest Expense: This category includes interest payments made for our mortgage, school loans and auto loan.
Taxes: This category includes all taxes such as income, property and sales taxes.
Now for the specifics:
I can't hold the next thing in too much longer…our grocery and dining expenses went down! Yay! Now, we just have to keep that up!
Overall, I am pleased with August. We spent less than we earned and made a nice dent in our debt. However, there's always room for improvement 😉