by Hope
We've just wrapped up our second week on the farm, and for the first time in years it seems I feel like I can breathe again. You just don't realize the amount of stress you are carrying around until it gets lifted. I mentioned in my post this past weekend that I was really staying busy with work, but I am also doing a lot of work outside including spreading mulch, cutting down tress and bushes and general lawn maintenance. The kids and I even went to one of my new work client's homes and worked on weeding and mulching their flower beds for 3 hours on a 90 degree day…I will check the weather before committing next time!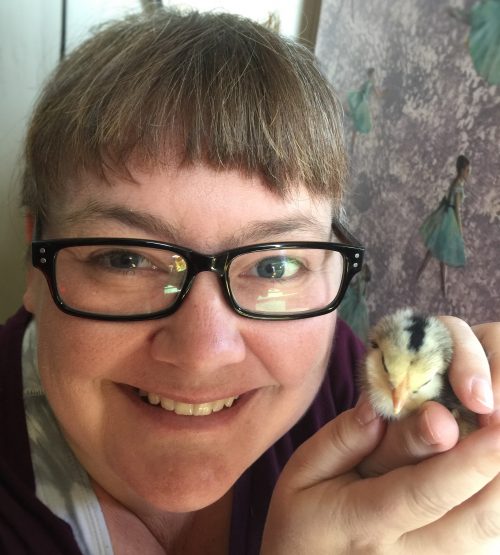 And we are truly enjoying the chickens, mostly our 25, but we meander down to check on the other 420 once a day too! Here is how our household money has been spent over this last week and a half.
Week of 4/19-5/1
Category
Amount
Balance
Week 4/18
174
Auto – Gas
-98
76
Savings
-143
-67
Food – Eating Out
-58
-125
Debt
-98
-223
Child Support
160
-63
Salary
477
414
Reimbursement
111
525
Laundry
-40
485
Dentist
-65
420
School
-24
396
I think most of it is self explanatory, but here are a few notes:
Gas – the gas money is going to be high, there is just no way around it.  While I am trying to minimize our trips to town, we have to go at least 4 afternoons a week for sports, 2 mornings a week for Princess' Spanish class and my work.  So I'm trying to plan everything else like grocery shopping and misc other errands around those trips, but sometimes…well, it's a lot of gas.  Even History Buff has noticed the difference with his car.
Eating Out – I cringe looking at that number especially since one of them was a total weakness on my part.  But I'm cutting myself a little slack and will do better.
Reimbursement – paid by a client to reimburse for a business trip I had to take on their behalf.
Dentist – I think I've written before of how we go to the local dentist hygiene school for our check ups and cleanings every 6 months.  It was that time of year again, and no cavities for anyone!
School – One of the twins is taking the AP Psychology exam this year, this was the fee for that test.
I know I have some out of pocket medical costs coming up this week.  One of my children has on going medical needs and we have exhausted the treatment covered by insurance for this particular issue other than the prescriptions.  And I have to make a $250 payment to the orthodontist per the payment plan we have just worked out.  So I'm keeping a bit of extra in my operating budget in preparation for those expenses.