by Hope
I can't remember when I wrote about my barter arrangement with Princess select volleyball team from this past spring. Essentially, I took over their website and communications at the beginning of the summer. In exchange, she was to be able to play for free this coming spring – a $1,000 value. Score!
In addition, they agreed to let us create a "satellite" team here locally and play under their organization. This would save the twice or more weekly, 2 hour round trips for her to practice. Again, score!
About a month ago, I began pestering for details, etc. so we could get started here: parent meetings, skills clinics and then tryouts. My goal was to create two teams, a middle school age team (there is no volleyball at the middle school so they get to high school with no experience,) and a high school age team.
Shutting Down
This week, via text message, the director let me know that they decided to shutdown and would no longer be running the volleyball organization. I was in shock and so angry! No notice, no explanation.
I exchange a few text messages with the director, which is the person I did all the original negotiating with, and although kind, she didn't really care about their commitment to me or the kids here. They are funneling all the local girls into an Upward sports program.
She did reach out to the director of another select volleyball club and he was willing to work with me, but the requirements were not what I needed to make this work in our impoverished area. And the time frame he needed them, just wasn't feasible for me. Ugh! This week, I had to thank him and turn him down.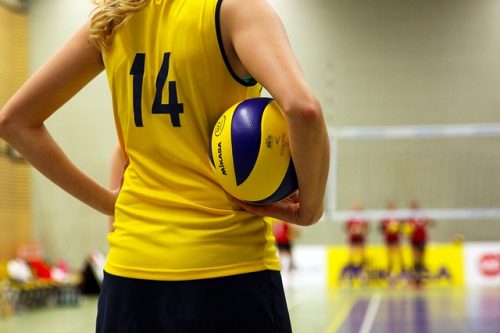 Now I have to figure out some way to allow my daughter and the many families I have already spoken with at least continue training for volleyball if I can't pull something together for actually have competitive teams.
Mulling Over Ideas
I am grateful that I now have complete control over the concept. I can control the costs a bit more. But I have to get the set up right to be able to eventually participate with other select teams. That means we need non-profit status to be able to get sponsors. I will need to work on finding practice spaces, coaches and so on. And somehow do it so that I protect myself liability wise. Yikes!
Have any BAD readers ever had a part in setting up a select volleyball club? What about with a shoestring budget? Or really no budget?
These are my ideas:
Start our own club.
Find a team for Princess to play out (closest ones are close to an hour away.)
Get in touch with local college which does have a volleyball team and see if we can just do some skills clinics with some of their players/coaches.
A combination of 1 & 3. We could use #3 as a fundraising and kind of skills funnel or tryouts and then with #1 maybe hit a couple of tournaments but not a full season in the spring.
Give up completely and just cry.
I am grateful for my administrative and web skills right now. I can handle the administrative side of this with ease. But I definitely need some community resources to pull this off, especially this first year with no money and limited resources in our community.
As much as I want to go with option #5 right now. I think option #4 is the best bet for my daughter and this community. We do not have any competition so I know the kids will be interested, I just have to find a way to manage the costs. I don't want a $1,000 price tag to keep these kids was this. (And frankly, I can't afford a $1,000 price tag right now either nor do I want to.)
Any words of wisdom you can offer would be greatly appreciated? Any experience in forming this type of grassroots, starting from scratch organization? I would greatly appreciate all the help I can get.