by Beks
We've updated this popular post for 2023. We hope you enjoy looking back on it!
Telling myself no is getting to be old hat. Sure, there are definitely things I would love to have, but I'm becoming more comfortable with the thought that I can't have everything my heart desires.
I'm even pretty good at limiting myself with purchases for the baby. Correction, I'm pretty good at buying NOTHING for the baby. Hmm. Perhaps I need to at least work on getting a bed for the poor little dude.
But I have a fatal flaw…
I want my husband to have absolutely everything and I'm realizing this could be a problem.
We received notice from his school that he is eligible to participate in the graduation ceremony next month. He'll have two classes to take in the summer, but since they don't have a winter ceremony, summer graduates walk early.
Ever since we received the notice, we have been receiving a barrage of e-mails, letters, and phone calls from the school and outside vendors to buy everything under the sun for the graduate.
$200 invitations? Yes! We NEED those. They have the OFFICIAL school seal! He DESERVES it.
$500 lifetime membership to the alumni association? Of course he needs that! How else will we get tickets to games?!?
$299 diploma holder? It's important!
$175 cap and gown package? Yes! How much more for the tassel?
$400 graduation day photos? Sure!
I set all the information in a neat pile and started to review it with my husband over dinner. After listening to about 10 seconds of my spiel, he grabbed the pile.
'No. No. Definite no. I don't need it. That's ugly. And not on your life' he said as he looked through each one. He tossed the pile into the recycling bin and started to do the dishes. He looked at me and smiled, 'How was your day?'
'A lot better before you rained on my spending parade' I sighed.
My husband is one of the hardest working men I know. He works a full time job, attends school full time, and somehow finds time to make money on the weekends. It's hard to get past the 'deserving' factor and focus on the 'lack of money' factor. Thankfully, he doesn't take advantage of my flaw.
Can you say 'no' to yourself but find yourself saying 'yes' to everyone else?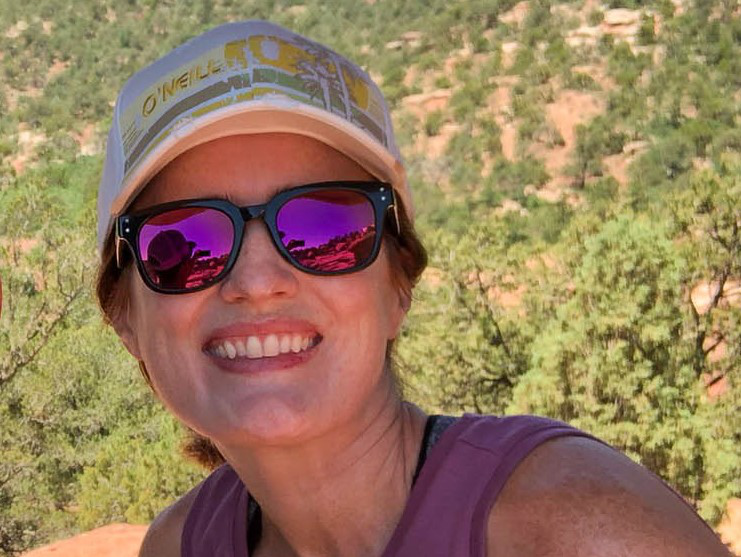 Beks is a full-time government employee who enjoys blogging late into the night after her four kids have gone to sleep.  She's been married to Chris, her college sweetheart, for 15 years.  In 2017, after 3 long years working the Dave Ramsey Baby Steps, they paid off more than $70K and became debt free.  When she's not working or blogging, she's exploring the great outdoors.