by Susan Paige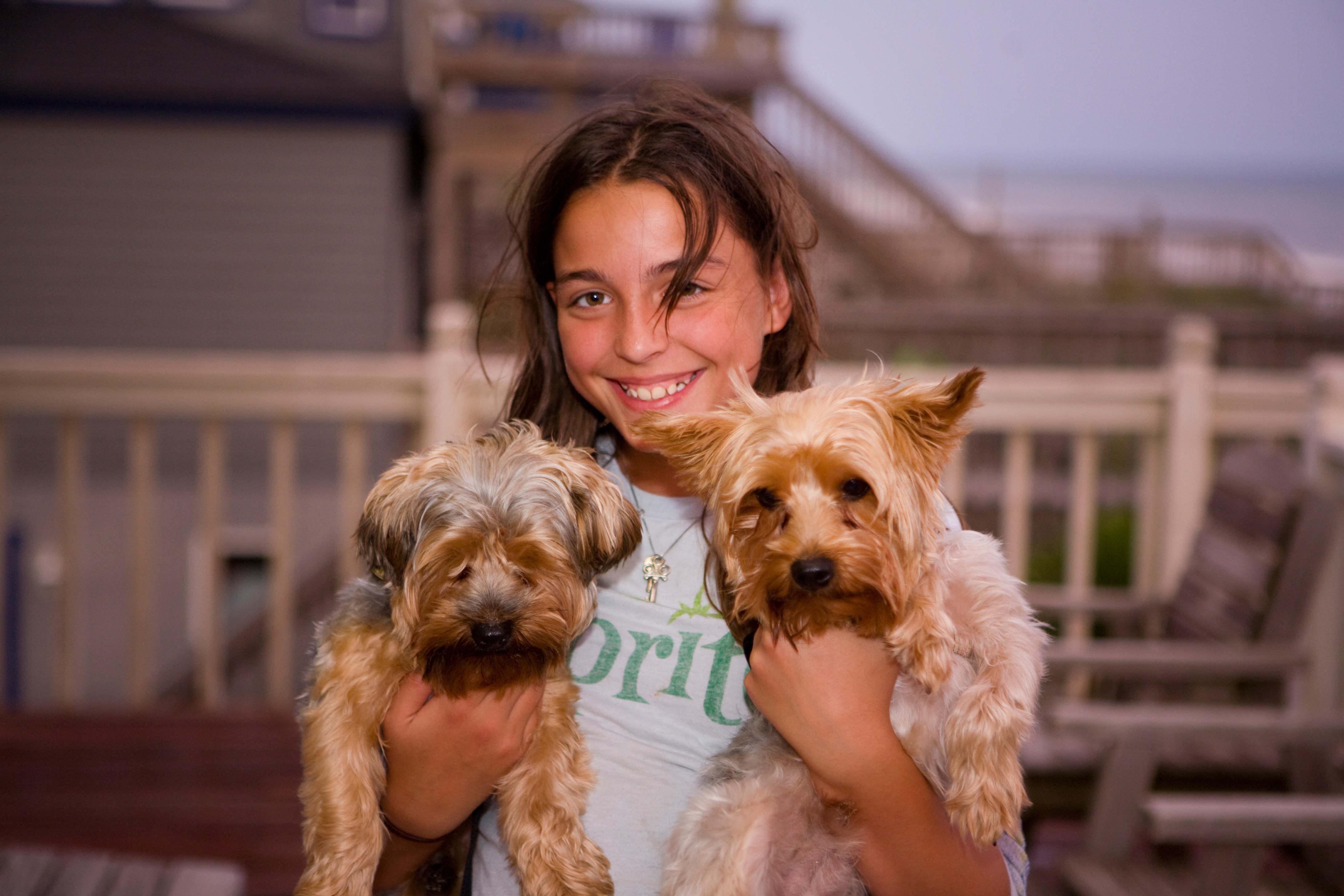 Choosing a family dog can be a tough decision when you realize how many different dog types and breeds that have proliferated over thousands of years.  This wide variety gives you plenty to research – unless you already have the pet of your dreams in mind – when you decide to adopt a new puppy. Here are considerations to help you find and raise the perfect pet.
Purpose of a Pet
Some people want playful dogs to add excitement to their lives, while others simply have a natural ability to communicate with animals. There are many other reasons to own a pet, but whatever your reason is, you must take responsibility to ensure not only the dog's safety, but the safety of others, especially children. Even if you decide to raise a "watch dog," you need to create a friendly environment for your dog so that they treat guests kindly.
Once you determine the reason for having a pet, your next move should be to explore animal shelters. It may help to make a list and call it something like "kennels and their puppies for sale near me." This type of list can help you save time and money, as you accelerate your research on dog availability and prices. Be sure to ask yourself if you are in a good financial position to provide food, medical and other care for the dog.
Decide Your Puppy Type and Breed
Some dogs are pure breeds, while others are cross-breeds or mixed breeds. Today there are 339 pure dog breeds recognized by the Federation Cynologique Internationale (FCI), also known as the World Canine Organization. These breeds are divided into the following 10 groups, based on purpose, appearance or size:
Sheepdogs and Cattle Dogs (besides Swiss Cattle/Herding Dogs)
Pinscher and Schnauzer, Molossid, Swiss Mountain/Cattle Dogs
Terriers
Daschunds
Spitz and Primitive Types
Scenthounds and similar breeds
Pointers and Setters
Retrievers
Companion/Toy Dogs
Sighthounds
These 10 breeds are further divided into subgroups based on geographic origin, where there is usually a breed organization for the dog. Certain countries are responsible for creating specific dog breeds, but sometimes country names of dogs are inconsistent with where the breed originated. So try to educate yourself on your breed selection to develop a better understanding of your dog. Here is a partial list of popular puppies:
Boston Terrier
Cavachon
Dachshunds
Havanese
Lhasa-Poo
Maltese
Morkies
Poo-chon
Shih Tzu
Shorkies
Yochon
Yorkies
Training Your Puppy
You will probably want your puppy to an upbeat lifestyle, since that's one of the main attractions to dogs. But keep in mind dogs can be very messy animals, so if you have expensive items to protect, such as carpet, rugs and furniture, it pays to train your dog to adapt to people world. The major keys to successful dog training are consistency, patience and positive reinforcement.
Usually it takes at least four to six months to house train a puppy, but for some dogs it may take twice as long. Previous living conditions and bladder size are key factors that will help you predict the time frame for proper training. Small bladders mean more frequent "bathroom" or outdoor elimination experiences. Offering rewards such as treats for good behavior help speed up the learning curve. Here are essential house training steps:
confine the dog to a space, such as a room or crate
give the puppy more freedom as he or she learns proper elimination
develop a regular feeding schedule
restrict access to food between meals
take the dog to a designated elimination site after waking up, throughout the day and before sleep
It's best to avoid punishing your dog if he or she has an "accident" because then they develop fear of their master. Clapping loudly followed by taking the dog to the "bathroom" area is a more effective alternative. Once again, treats are a great form of positive reinforcement.
When it comes to animals, there is such a thing as perfect pets. A perfect pet is the one that brings you, your family and visitors happiness without hassles. Find a kennel that offers the puppy you desire then give your pet the attention and care it needs – along with rewards – to establish a great relationship.