by Ashley
Wow, it's been awhile since I've done a full debt update post. It was interesting, as I was able to look back on my old posts while drafting this one to compare my debts and see how far I've come (and also where I've backpeddled). It feels vulnerable to lay out all my debts  for anyone on the internet to see. But maybe this is the exact thing I need to kick my rear back into gear and finally become debt-free once and for all!
So without further ado, here's my July 2022 current list of debts:
| Debt | Current Balance | Original Balance | APR | Minimum Payment | July Payment |
| --- | --- | --- | --- | --- | --- |
| Carmax | $16,084 | $20,539 (10/2021) | 3.45% | $374 | $1,000 |
| Aidvantage | $26,561 | $96,020 (2014) | 0% currently | $0 currently | $0 paid; $1,000 saved |
| Total | $42,645 | $116,559 | | $374 | $2000 |
Notes and Explanations:
General:
The payment/amount saved is higher than normal. July is a 3 paycheck month so I budgeted for extra-high payments. Just wanted to give this general caveat so that when you compare to future debt posts, you know that the average month's debt payments are typically lower than this months' were.
Carmax:
I was SO EXCITED when I paid off my last car in 2016. If life had all gone according to plan, I would've been out-of-debt by now and would have paid for a new-to-me car in all cash.
Life did not, in fact, go to plan (does it ever?)
I loved my trusty Ford Explorer and vowed I'd drive it until the wheels fell off. Well, when exactly is that point? No, the wheels never fell off. But the car slowly started breaking down. Repeatedly. In the past three years, I was in-and-out of shops repeatedly. A quick glance through my budget shows the lowest I'd spent at these visits was $550. The highest was just over $1600. The average was close to $1200. I was spending about as much in car repairs per year as the vehicle was worth. I took my car to three different shops at different time points in the past 3 years, as I continued to have similar issues and I'd pay $1,000+ to get "it" fixed, only to have the problem return a few short months later. No one seemed to be able to figure it out.
Worst, I now considered the car to be unreliable. I didn't feel safe driving out of town with it since it would randomly break-down on me (in fact, it did cause me to be stranded in El Paso at one point when I was trying to get back to Arizona). I stuck with it for a while because I was hardly driving once the pandemic hit and figured I could limp by. But the fact is that I like to visit Texas family once or twice per year (usually in summer and winter) and we drive to see them. I needed a reliable vehicle.
Let the car shopping begin…
And so in October of just last year, I traded in my old Explorer, just shy of 200,000 miles on the engine, and bought a new-to-me used car. Full disclosure – this is NOT a great time to buy cars. The costs are UP and there are almost no deals to be found. I didn't end up with the car I really wanted (which cost another $20k than the car I ended up with!). Instead, I picked the car that fit all my "must haves" and that fit the budget. I was determined to stay at $20k or below (which is shockingly difficult, if you haven't been car-shopping lately). Truth be told, this car was closer to $30k, but I was able to provide a down-payment and traded in my old car, so the amount financed was right at $20k.
I don't "love" the new-to-me car. And it already had 50,000 miles when I bought it, so it probably won't have the longevity that the Explorer had (which I owned for just shy of a decade!). My hope is to have it for the next 6 years, at which point my girls will be of driving age. Maybe at that time I'll gift it to them and get myself a different vehicle. Hopefully with cash. Though I've learned that we make plans and God laughs, so we'll see…
Aidvantage
Aidvantage bought my student loans (formerly owned by Navient). I doubled down on loan payments when interest was initially paused. I was making large monthly payments and was able to knock out my only student loan that was still accruing interest (most fell under the Covid-19 Loan Payment Pause and 0% Interest, but I had one federal loan that did not meet required criteria).
When Biden came into office and there was chatter of potential loan forgiveness, I wondered if I was making a bad financial decision by putting so much money into my student loan debt. I read financial blogs recommending to invest that money instead, for example.
So in February 2021, I decided to open a high-yield savings account dedicated to student loan savings. At this point, I am not making payments directly toward my student loans. Instead, I'm putting money into my savings account. My goal is to have the money sit, accrue some interest, and once I have enough to make a payment large enough to knock out an entire loan, I'll transfer it over. At this point, I have four student loans in the approximate amounts of: 5k, 6k, 7k, and 8k (just using round numbers for ease).
Some months I save a lot (like this month – I saved $1,000!). Other months I save very little (e.g., $200). To be honest, I haven't had a big focus on the student loans given that they are currently interest-free and I now have a car payment to contend with. I'd rather knock it and its 3.45% APR out before turning my attention back to the student loans.
What are your thoughts?
Now that its all laid out there, I'd love to know your thoughts, especially in regard to the student loans. Am I foolish not to be making direct payments toward the loans? Or should I take the money from my savings and throw it directly at my car loan, given that its currently accruing interest? Or some other approach all together?
I obviously don't love the backslide here with gaining a car payment (especially after not having one for nearly 6 years!). But life happens. And I'm still pretty proud of where I'm at. No credit card balances or medical debts. No furniture store accounts or legal fee debts (all of which were things reported on my initial debt report when I started blogging back in 2014). I may have backslid a bit, but I'm still leaps and bounds ahead of where I started. <3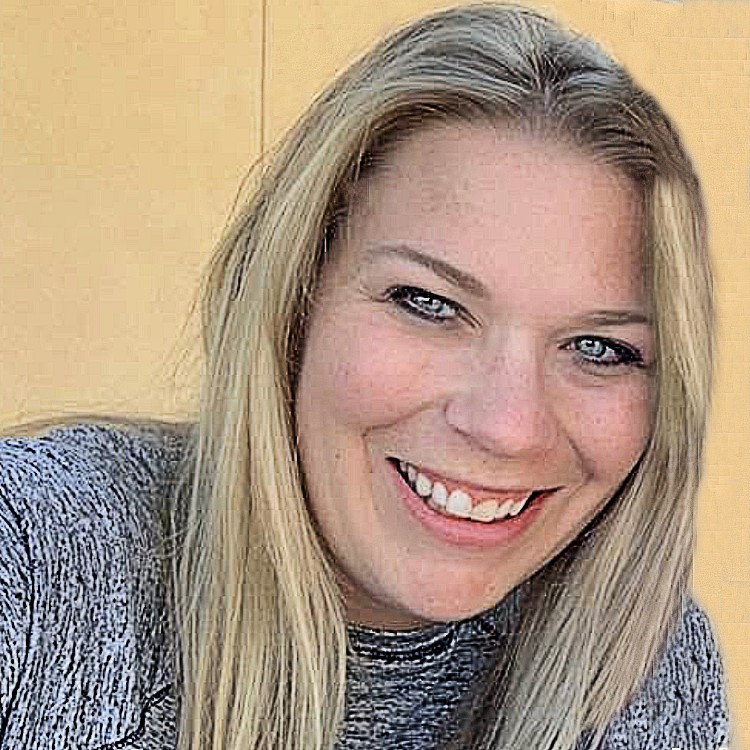 Hi, I'm Ashley! Arizonan on paper, Texan at heart. Lover of running, blogging, and all things cheeeeese. Late 30's, married mother of two, working as a professor at a major university in the southwest. Trying to finally (finally!) pay off that ridiculous 6-digit student loan debt!