by Beks
It was great reading about Sara's 'why' about wanting to become debt free so I thought I'd share mine as well.
My husband and I weren't particularly interested in shedding debt early in our marriage. It was annoying but not a big deal. It wasn't until we had our first son that it became a problem. A big one. I always imagined myself being a stay at home mom. I loved that my mom stayed home with me and I watched as my sisters became stay at home moms in the years earlier. I remember clearly the night Chris and I went to dinner and I had a breakdown. We were sitting on an outdoor patio, the flowers on the trellis behind me filling the air with their delicious scent. My infant son lay sleeping in his car seat. It should have been a perfect moment but as I stared at my son's beautiful sleeping face, my eyes filled with tears. "How can I give him to someone else to raise?" I sobbed. If we didn't have debt, I could have stayed home.



We jumped into Dave Ramsey but we didn't use the right tools for us and we failed.  We started telling ourselves, 'everyone has debt so we will too'.  We repeated this to ourselves for years.  In 2014, my brother called me and shared YNAB.  Finally, a tool that worked for us.  Over the last 6 years, I've thanked him repeatedly for sharing a tool that worked for me.  Nope, that might not be the right tool for you but you should find the one that fits your life.
When the prospect of being debt free finally became something I could see, we attacked our debt with a crazy vengeance.  'I WILL BE A STAY AT HOME MOM!' I yelled to the universe.
Life sometimes throws curveballs.  Wait.  Life ALWAYS throws curveballs.  It didn't work out that I could stay home but it did that my husband could.  I realized my goal was to have a stay at home parent.  I didn't care if that was me or my husband.
No, life isn't all rose petals and rainbows but it's so much better without debt.  Every time we get tempted to take on debt, we say, 'Is this worth throwing away our 'why''?  It never is.
Find your 'why'.  Find the fuel to your fire.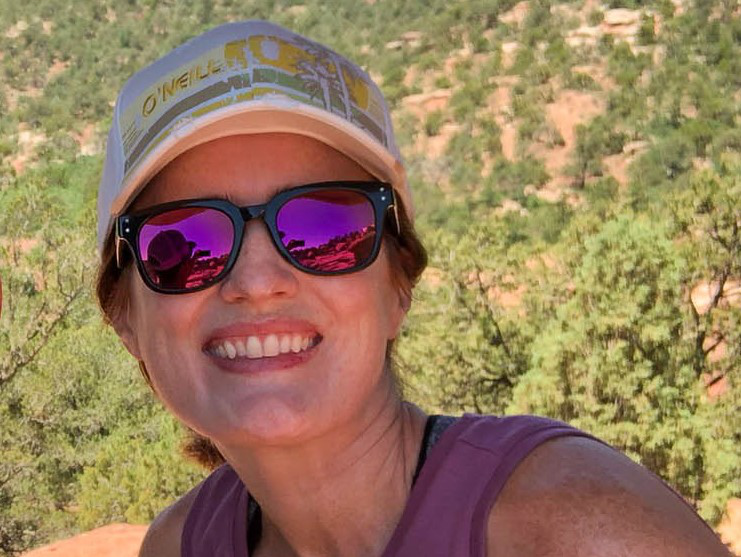 Beks is a full-time government employee who enjoys blogging late into the night after her four kids have gone to sleep.  She's been married to Chris, her college sweetheart, for 15 years.  In 2017, after 3 long years working the Dave Ramsey Baby Steps, they paid off more than $70K and became debt free.  When she's not working or blogging, she's exploring the great outdoors.