by Beks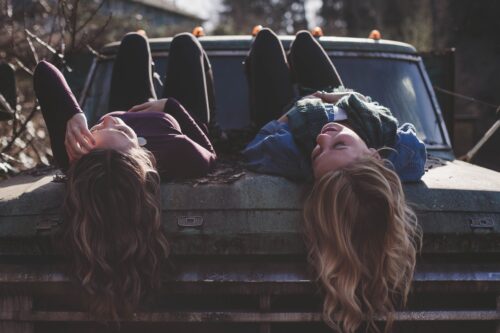 I have a sweet friend whom I've know for a long time.  We have very similar backgrounds.  We both came from low income families.  We both hoped to break the mold and move up from the economic classes we grew up in.
I went to school and became the only one of my siblings to get a college degree.  I took on a ton of debt for my degree and a lot of other stupid things.  She went $200K in debt to get a doctorate.  The great part is, she actually graduated and she's using her degree.  She makes good money and I'm super happy for her.
I thought things were good.  She drives a luxury car and lives in a beautiful new house.  She did exactly what she set out to do.  Sure, I don't live in luxury but I did exactly what I hoped.  I graduated from low income to middle income.  I'd like to have lovely things but I like the balance I've created more than I want those things.
We had a girl's night and sat on the couch picking out what to watch on TV when a political ad popped up.  She said, "I sure hope whoever wins the election clears my student loans.  I'm so tired of paying them."  We graduated nearly 20 years ago and I assumed she paid them off.  "Those still hanging around your neck?" I asked.  "They grow every year.  We put those last on our list of bills and they just keep adding up" she said.
She's a dear friend, a very close friend so naturally we had a two-hour heart to heart about her spending habits.  At the end, she cried, decided to sell her home and her car, and she'll be debt free by the end of the year.
If you believe that's what happened, I've got oceanfront property in Arizona to sell you.
Instead, I said, "Oh.  I'm sorry about that" and we moved on to find a show.  Money is such a tough topic with friends.  It sounds easy, just tell people what worked for us but I know she'd feel shamed if I told her, "If you'd sell that $70K depreciating asset parked in my driveway, you'd move the needle pretty quick."  It's a difficult conversation, even among close friends.  Here's the deal, it's a conversation I know I need to have.  She's headed for a huge financial mess.  I take that back, she's already IN a huge financial mess.  When I mentioned the student loan to my husband, he responded "I know.  Her husband is always stressed about money.  How did you not know this?!?"
Have you ever had difficult conversations about money with friends?  Would you have that conversation?  Any advice?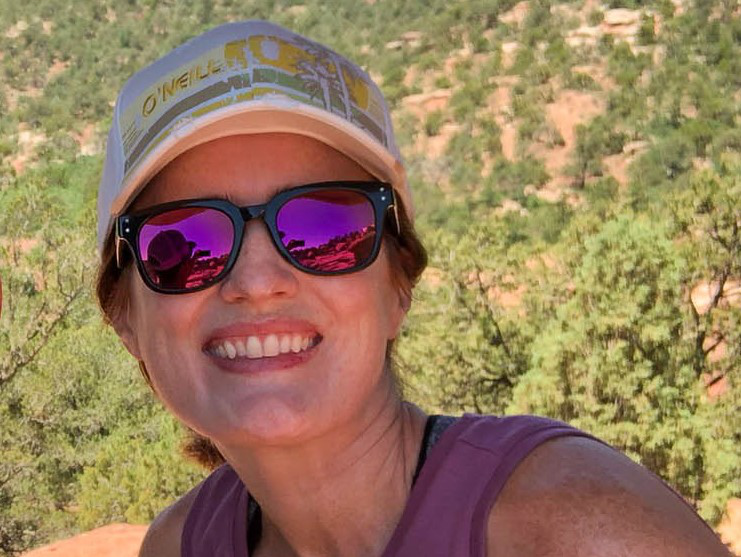 Beks is a full-time government employee who enjoys blogging late into the night after her four kids have gone to sleep.  She's been married to Chris, her college sweetheart, for 15 years.  In 2017, after 3 long years working the Dave Ramsey Baby Steps, they paid off more than $70K and became debt free.  When she's not working or blogging, she's exploring the great outdoors.