by Beks
Unemployment wasn't what we thought it would be. Standard unemployment would have been tight but the additional federal funds meant my husband made more on unemployment than he did working. When he wasn't looking for work, I think my husband imagined himself catching up on his YouTube subscriptions, reading books, relaxing, and sleeping. We had some family and friends in a similar situation, making more while unemployed.
My husband was unemployed for a total of two weeks before they called him back to work.
Two weeks.
I'd be lying if I said this wasn't a weird feeling. Ecstatic that he had his job back but oddly sad that it meant late hours for less pay. I asked him if it crossed his mind to say he couldn't go back, to enjoy unemployment a bit longer. He looked at me, completely confused. He wanted his job back. Relaxing was great but working was better.
We furloughed some folks at my work in March and recalled them back last week. Some declined to come back. They make more on unemployment. We had several file for unemployment that weren't furloughed or laid off. It's been a frustrating process from the prospective of an employer.
I think I would have been more infuriated if I hadn't experienced the other side of that coin. My husband went back immediately when recalled to work but our financial situation isn't dire. The extra funds were nice but in the scheme of things, the impact was small. I'm not saying people should stay on unemployment when called back, far from it. In most situations, that's fraud. I'm saying I get it. I get the struggle. It helps me have more compassionate conversations with those staff members when telling them they must return.
This is just a crummy time.
If you are stressing, trying to figure out how to pay bills, I want you to remember this feeling. If anything good comes from this, it's the feeling that you never want to be here again. It's the feeling of being over it. Hold on to that. Let it fester long enough to move you toward getting serious about paying off your debt.
We're about a month away from the formal announcement about the status of my job. Yeah, I'm sad about the potential financial loss but I'm insanely grateful for our financial position. Having no debt helps me sleep at night. I don't worry about credit cards, car payments, or student loans. The only payment we make is our mortgage.
Paying off our debt was one of the best decisions we ever made. I hope this situation is pushing you harder in that direction.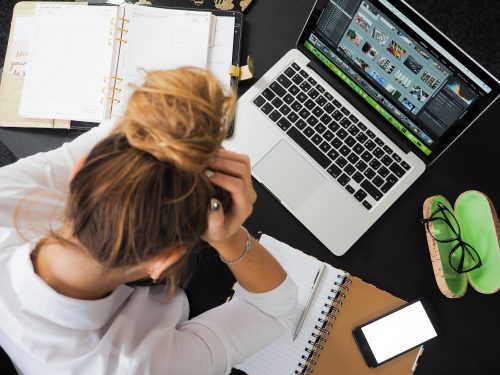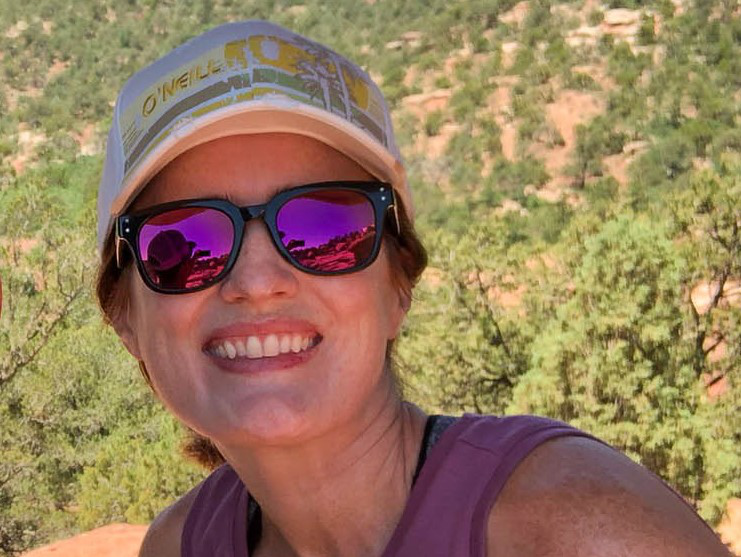 Beks is a full-time government employee who enjoys blogging late into the night after her four kids have gone to sleep.  She's been married to Chris, her college sweetheart, for 15 years.  In 2017, after 3 long years working the Dave Ramsey Baby Steps, they paid off more than $70K and became debt free.  When she's not working or blogging, she's exploring the great outdoors.