by Hope
I'm not an avid Dave Ramsey fan. I think everyone here knows that. But I have read his work. And follow several Facebook groups.
But I like the concept of Storm Mode.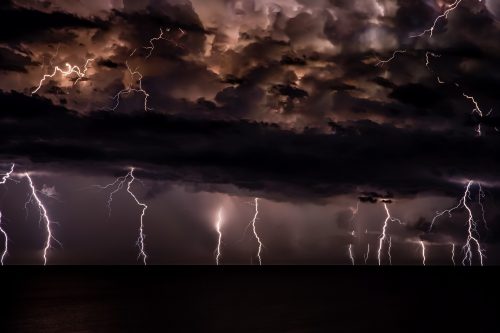 And I think that's the phase I am in mentally this month with so much uncertainty….
We must all admit that our world is a bit crazy right now. Experiences like never before are going on everywhere.
My work going forward is kind of up in the air as clients have to adjust to the crazy world we are living in.
I have suddenly gone from two kids at home, to three kids at home. We've had to rearrange our home with a days notice to add a new bed/space.
Our schedules are just, well, what schedules? We are taking every day as it comes.
And I'm the primary caregiver for my beloved grandmother who definitely falls into the high risk category with this virus.
As a result of all this, I have noticed that without really thinking about it, my mindset has shifted from debt payoff to conserve everything. Which I believe is what Dave would refer to as Storm Mode.
Anyone else feeling that way? Whether you are self employed or a W2 employee, I think this thing could really effect employment and finances across the board.