by Beks
Would you do me a favor? Can you plan a three-week trip for our family of 6 up the coast of California? Here are some of our requirements:
1) Must have a kitchen at each stop so we can prepare our meals.
2) We want to stay half the trip at the beach. Beach locations must have an ocean view from our room. Also, we are unwilling to walk more than 50 feet to the water. We want to be able to open the door and put our feet in the sand.
3) We want to stay a few days at a winery. We prefer to watch the sunset over an unobstructed view of a field of grapevines. Wine tasting must be included and we need a huge jacuzzi.
4) We also want to stay a while in Big Sur. Our room must face the forest and I want to hear a river at night.
5) Oh, and lastly, I want to stay at least 2 nights at a resort made just for kids. It needs to have lots of activities. Obviously a kid friendly pool with little fountain thingies is required.
6) Psh. Sorry, forgot. I want it over Christmas and New Year, a notoriously expensive time to travel.
Your budget: $16,000.
Oh wait. Sorry. Added an extra zero there.
$1,600.
Can't be done?
We are on day 18 of our trip. We haven't hit $1,600 yet. Everything above is included.
We are camping in our travel trailer.
A little backstory…
Before we had kids, my husband and I loved tent camping at Doheny State Beach for a week each summer and occasional weekends throughout the year. We'd cook hot dogs over an open fire and snuggle in our tent listening to the waves crashing throughout the night.
When our first son was born, we realized the whole 'tent camping' thing wasn't going to work. Living in the elements is not great for a six-week-old baby. Unwilling to give up our love for camping, we rented a camper that first summer he was born. The following year, we rented again…and every year since.
Renting wasn't cheap. A small camper hovers between $70 – $100/night. Camping got less affordable each year. What was our second purchase after paying off debt in 2017? A used travel trailer. We committed to use it. It wouldn't sit in the driveway and grow rusty.

In 2018, we camped 65 nights.
In 2019, we camped 89 nights.
My husband and I are natural explorers. We need to travel. In fact, a good chunk of the debt on our credit cards was from traveling. As a family of 6, traveling via hotel is horribly expensive. We usually have to book a suite or book two separate rooms. Campsites are cheap and the price is the same for 2 or 10 people.
Camping is AWESOME.
My fellow campers are probably furious at me for sharing our secret. Campsites are harder to book each year. Camping is becoming trendy again.
But I recognize that so many who are working to pay off debt are also looking to scratch the travel itch without breaking the bank.
Don't know where to start? We love, love, love following this family and listening to their tips, tricks, and adventures: The RV Atlas
Go exploring this weekend. We'll see you there.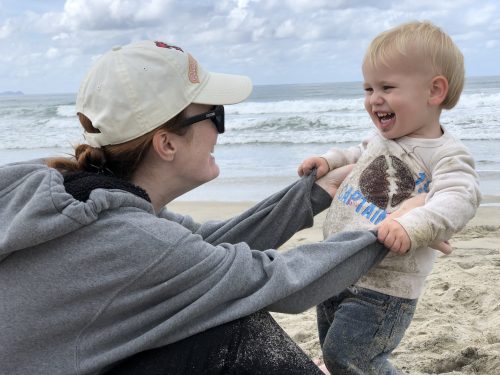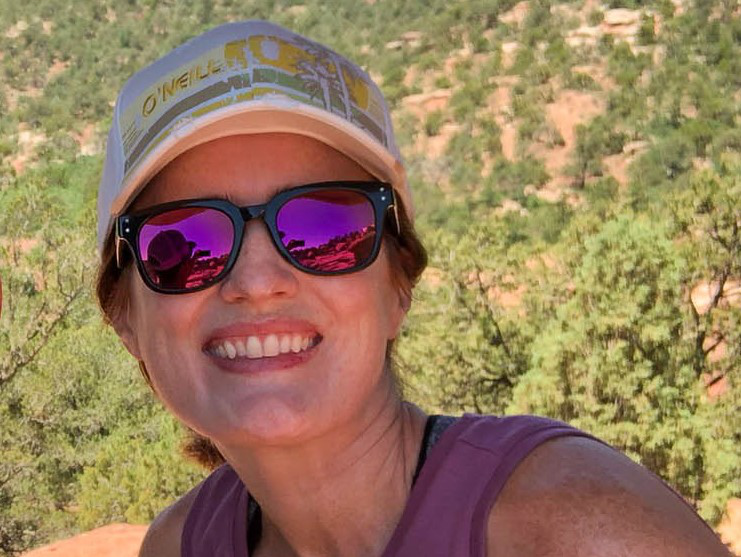 Beks is a full-time government employee who enjoys blogging late into the night after her four kids have gone to sleep.  She's been married to Chris, her college sweetheart, for 15 years.  In 2017, after 3 long years working the Dave Ramsey Baby Steps, they paid off more than $70K and became debt free.  When she's not working or blogging, she's exploring the great outdoors.