by Sara S
We just hit a detour on our debt journey sooner than we expected: we're seriously considering moving. Which kinda makes me want to cry. Or pass out.
We bought our house in 2014, and then in 2016 we bought our business in the next city over. The plan has always been to eventually move by our business. It's nicer, safer, and the schools are awesome. Plus the commute would be a dream.
We figured a move was years away because we wanted to buy our "forever" home next, and we're obviously in no shape financially to do that right now. Just a few weeks ago I was still thinking we wouldn't be moving for a long time.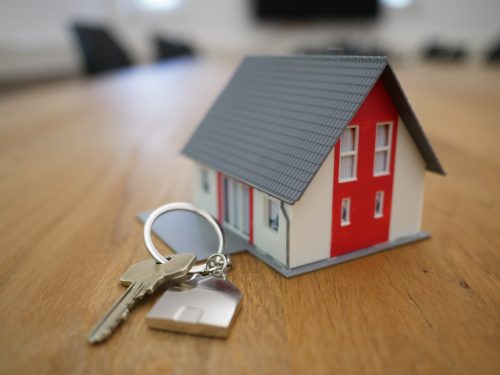 But recently reality has hit us and we feel now is the time to relocate. It's not a decision we take lightly. I moved around a lot as a kid (I went to five elementary schools in four states), and I know firsthand how hard even a short-distance move can be on a kid.
This move is in our family's best interest, though. Our oldest daughter is almost ten years old and in fourth grade. Middle school in this new area starts in sixth grade, and we'd like to give her time to make friends for at least one year in elementary school before we throw her to the wolves.
Could Moving Hurt Our Debt Journey?
We do worry about the financial impact of this idea. Here's our current home situation:

We don't want a higher monthly payment. This new area is more expensive, so we'll be downsizing or downgrading in one way or another—we'll have a smaller lot, an older home, and/or less square footage. Real estate here ain't cheap and lots are tiny. But if it gets our kids settled in good schools in an area we love, it's worth it to us.
This all makes our 2020 debt journey look less rosy. We'll definitely be making fewer extra payments on our loans. If our home is valued low, we might have to save up for a better down payment. And for sure there will be the usual moving expenses. We're not moving cross-country like we have before, but there will still be repairs, fees, and other costs.
Could Moving Help Our Debt Journey?
One thought I've had (that my husband hates) is that we owe $292,000 on our student loans. We could sell our home, put all the cash towards our debt, and then rent in the new area until we can buy again.
Pros: We'd cut away a huge chunk of our student loans, and we could pay them off years sooner.
Cons: We'd still be at least $92,000 in debt and very far from buying a home. Rent in the new area is expensive and climbing (even smaller homes can be $2000 a month!). This may keep us from giving our kids the stability we're shooting for.
I'm meeting with a real estate agent today to figure out what our home is worth, so we'll be able to make a more informed decision soon. But in the mean time, I'd love to hear what would you do?