by Semify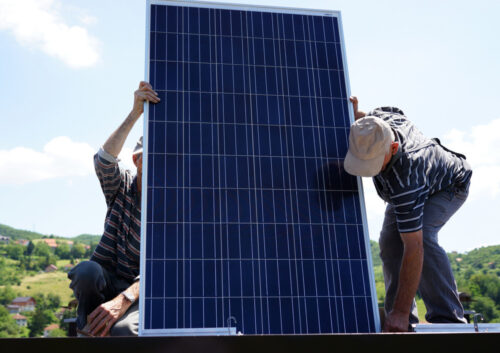 Making updates to your home is something that you have to be prepared to do. This is because every home is prone to wearing down over time and requires the help of trained professionals to handle replacements or improvements to be made. Being able to save money while updating your home is a sure way for you to be motivated to keep up with the necessary updates. Read on to see an outline of the ways in which you can handle the costs that are associated with updating your home. These tips can help you keep things manageable and ensure that you keep your home in top condition.
Inspect Your Plumbing Frequently
The first thing to do in order to ensure that your home is affordable to maintain is to have frequent inspections performed by professional contractors. This is especially important for your home's plumbing, given the importance of water and the frequency with which most plumbing fixtures will be used. According to House Logic, you need to replace your drain pipes if your house is more than 40 years old and the plumbing hasn't been replaced since you moved in. If you're completely unable to find out the age of your home's plumbing, your best bet will be to inspect it regularly so that any issues will be spotted and dealt with in good time.
Get Quality Appliances
Next, you need to invest in quality appliances for your home. These are bound to last for a longer time and save you a tidy sum in terms of frequent replacements or other fixes. This means that you need to research the best quality and also ask the professionals in the relevant industries for the appliances you need. One of these appliances is your water heater, which, according to Forbes, typically needs to be replaced if the water heater is more than 10 years old. This is one of the main reasons why you may want to replace it, so it's important to find a new model that will allow you to save on your energy consumption costs.
Consider Switching to Solar
You should think about making the switch to solar power for your home's energy needs. Going solar allows you to have energy independence, allowing your home to not be affected by power outages that hit your area for various reasons. This will save you from having to get additions like backup generators.
According to Money Pit, backup generators provide uninterrupted power supply 24 hours a day, seven days a week. That said, ensure that your system is set up correctly to minimize the chance of issues coming up that might cost you time and money to fix. From installing the right number of panels to setting up the necessary appliances to manage the power and convert it, there are many things that you should verify so that nothing's left pending.
Always Work with Professionals
Last but not least, make sure that every time you need something done, you enlist a qualified and licensed professional. This can save you from having to redo things and spend more money on them than was necessary to do. They'll also have ample training and know the safety measures that they need to take in order to work safely and not get injured while working. In the end, you'll enjoy the outcome of working with experts on everything you need to be done in and around your home.
These tips should enable you to handle the costs associated with updating your home. From getting things done once and for all to working with the right professionals, borrow from the tips above to ensure you get the best outcome. You'll enjoy the comfort and peace of mind that you can achieve in the end among the other benefits.