by Hope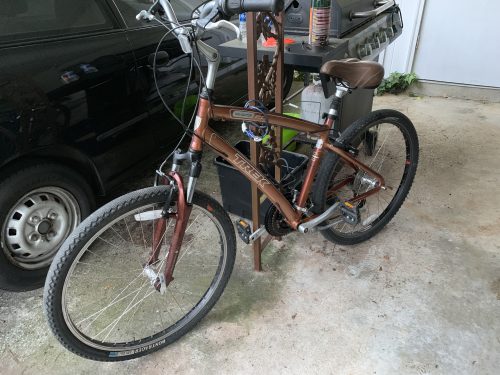 I am very surprised by how okay I'm feeling about this car, or rather no car plan. I am excited about no car payment and no insurance payment. I am excited about the extra motivation to continue on my weight loss journey.
I am grateful that I sprung for this really nice, comfortable bike way back when. And I'm especially grateful that I did not get rid of my bike over all these moves and my minimalist kick.
Today is the first day of this plan. I returned the rental car. The twins are tied up all day with work and school…time to get ready for my new normal.
I'm reading all your comments on my last budget post…thank you for the constructive feedback. I'll respond after I put some thought into it and look into my forecasting…