by Susan Paige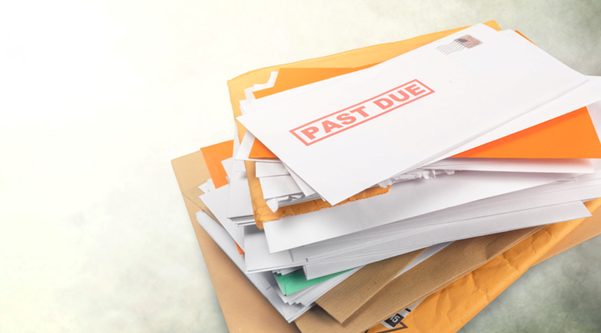 Going through a divorce can take its toll financially. However, once the process is over, you may still have joint debt matters to sort with your ex. Divorce related debts include anything from outstanding joint credit card balances and pay-day loans, to mortgages and other unsecured credit. Although it's understandable that during a divorce these debts can be put to one side, ignoring them can bring about more worry after the proceedings have concluded. In this article, we explore debts and divorce and how you can navigate your way through as effectively as possible.
What you should pay first
If you have a number of different debts, and are feeling worried about how you are going to be able to tackle them, an effective first step is to make a priority list. Firstly, paying your mortgage or rent should be top of the pile. Ensuring your council tax is paid is also high priority, along with energy bills, car loans and child maintenance payments. This is because with these kinds of debts, there could be more serious ramifications resulting in court action or losing your home. 
Handling joint debts
If you have just been through a divorce, then the chances of you having joint debts is of course, higher. When this is the case, you will have a dual responsibility to make sure they are paid off or that minimum payments are still met. In the event that your former spouse is not paying their share, you can approach the company you owe money to.  Sometimes, companies can put limits on the account so that he/she is not able to take any further debt out on the account. 
You are still responsible for the debts 
However, remember that although your ex may not be paying what they should, you are still responsible for payments and the company can legitimately look to you to ensure they are made. Some lenders can work with you to arrange an agreement where you commit to paying lower amounts over a longer period of time. 
It's always best in the first instance to try and speak to your ex-partner about how you can arrange paying off loans like mortgages when it is not possible to separate what you both owe.
Credit ratings
can be affected if you don't ensure you pay on time or at all. A poor credit rating can go on to significantly impact your ability to take out further credit, often for years. This can result in you not being able to take out a car loan or mortgage for a new home in the future.  
If relations are relatively amicable between you and your former partner, try to reach a solution together. One option could be to maintain an existing joint account to make loan payments from, agreeing to close it once the loan balance has been paid. Alternatively, if you have more than one joint debt, you could split these. Or maybe there is an avenue for one party to pay the debt directly, receiving half from their ex as a monthly direct debit. 
When your partner won't meet you half way
Finally, following a divorce, there can be some level of acrimony meaning solving debt problems is doubly problematic. This can result in agreements not being stuck to or a refusal to pay from one partner. Sometimes, this can because of unexpected financial circumstances or because you are not able to communicate well with each other. In these cases, it's a good idea to keep the loan company you are dealing with informed, and not ignore the situation. 
–ENDS–