by Hope
For the first time in a long time, I have combined my budget and my tracking into one spreadsheet. At the end of every week, I am notating all the money spent and received. While I have tracked my expenses pretty diligently for the last couple of years, I haven't combined it with my income.
Here's my end of January report for personal spending.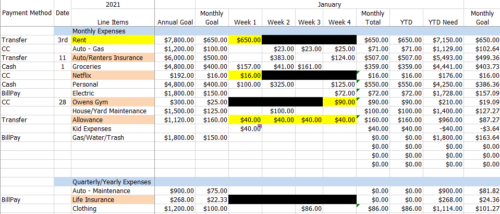 Each line has the annual budgeted amount, that amount divided by the applicable months (most are 12 month but there are a few that are more compact.) The following month subtracts the amount spent to date and then adjusts the YTD need and monthly goal accordingly.
I quickly realized there expenses I hadn't budgeted for but that I want to track. So you will see the new line item Kid Expenses. I am not ready to add that as an ongoing budgeted amount, but I do want to track these specific expenses. It may need to be a line item in the future.
Notes on my January Spending
This month's unexpected expense was an online driving class needed for Gymnast to get his driver's license this summer.
You'll also note that I did blow my whole modified no spend January so we can go skiing plan out of the water. I did end up buying groceries a couple of times and while most of the Personal Spending budget went to skiing I did dip into February's money this last week of January. But overall, I'm pretty proud of staying on track.
I did finally break down and buy myself a few new clothing items…2 pairs of leggings, 3 work appropriate tops for $86. This was prompted by two things – I've been wearing the same leggings for YEARS, I'd guess most of them are 5+ years old and my favorite two pairs have holes in them. Typically, I would just keep wearing them, but now they are past the point of being appropriate if you know what I mean. And two, I am on video calls for hours every day with my new job, many times for Partners and C Level Executives, I needed to up my game as far as video call appropriate work shirts. While they haven't said anything to me, I'm sure my staple of t-shirt and sweatshirt would at some point be an issue. Now I've got a work appropriate top for each day of the week.
I'll post my full budget later this month, but thought this was a good time to show how January's money was spent.
Meanwhile,  here are budgeting apps you can use.
| Platforms | Fees and Minimum | Best for |
| --- | --- | --- |
| Personal Capital | Free | Monitoring wealth and spending |
| Simplifi | Free | Manage money everywhere |
| YNAB | $84 a year or $11.99 a month (after a 34-day free trial), free for students for 12 months. | Personal budget tracking |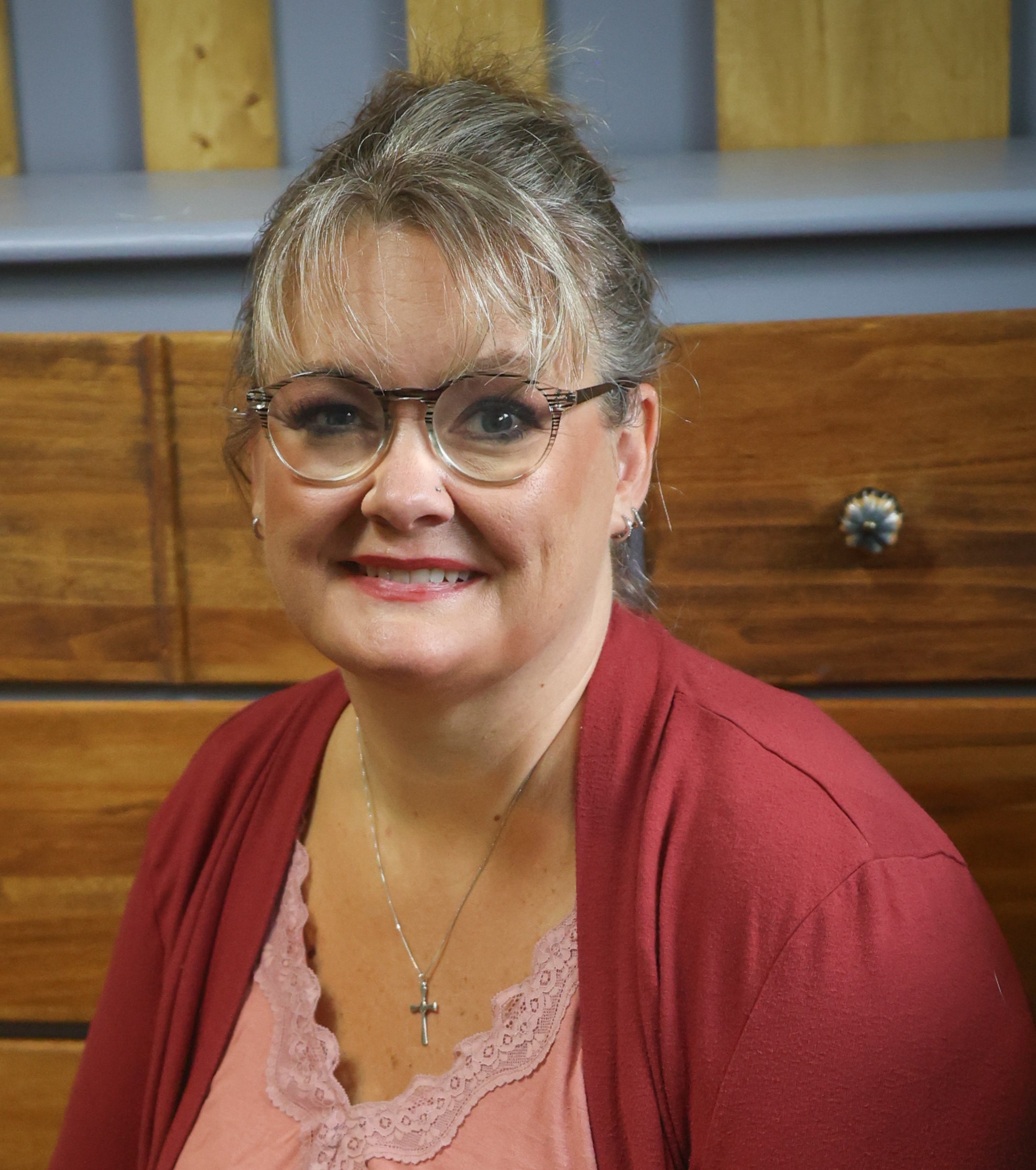 Hope is a digital marketing manager and foster/adoptive single mom to five kids. She has run her own consulting company for over 15 years and took a leap of faith returning to the corporate world in 2021 to a job and team she loves! Hope began sharing her journey with the BAD community in the Spring of 2015 and feels like she has finally mastered the balance between family first and wise financial decisions.