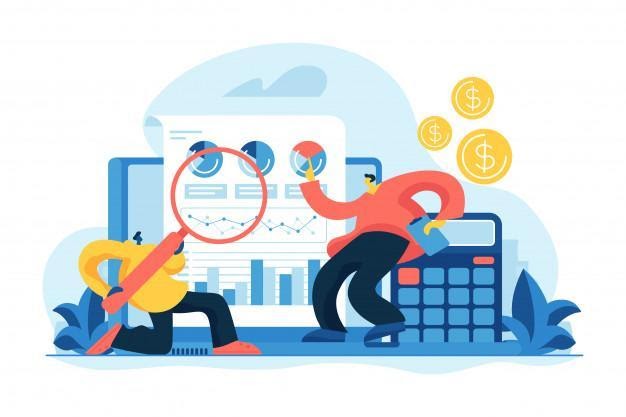 Financial Independence refers to the condition when someone has enough money to pay his living expenses without even working all the time. People become financially independent through savings and investments or by building such a business where their daily supervision is not required.
Financially Independent people can make their decisions without depending on others. Money issues cause immense stress in people. So, being financially independent makes a person much stressed out, and he will be able to think of long-term opportunities. This Independence makes a man confident enough to spend his life in his way, whether he wants to travel the world, whether he wants to spend all day with his spouse or family, or by helping others. But this money brings peace and happiness in his life.
You would be wondering how you can be so independent? Well, in this blog, we will be showing you the ways through which you can gain financial independence.  So, hold the line and keep reading. 
You can be your own master by being financially independent. Follow these ways:
Plan where you want to be and show consistency 
Planning is always the initial stage to approach your dream place. It would be best if you had a positive attitude towards your goals. Stay in a business, state your objectives of where you are and where you want to be. Keep reminding yourself that you have a dream to approach. Write down the big WHYs on your page that will keep reminding you of your vision. So, if you are aiming for something outstanding in your life, then it is equally important to plan carefully.
John C. Maxwell said, "Dreams don't work unless you do." So, planning is not enough when you can't stay consistent. You need to stick to your goal, show patience, and keep making an effort. Find some ways to keep organized. And don't allow setbacks to destroy your plans.
Try these budgeting tools to help you plan your way for financial independence.
| Platforms | Fees and Minimum | Best for |
| --- | --- | --- |
| Personal Capital | Free | Monitoring wealth and spending |
| Simplifi | Free | Manage money everywhere |
| YNAB | $84 a year or $11.99 a month (after a 34-day free trial), free for students for 12 months. | Personal budget tracking |
Save more than you spend
The next step is to start, regardless of your earnings. When you are consistent, then all that matters is your "SAVINGS," not "SPENDINGS," Because this saving will take you to the stage where you will be able to spend lavishly. Never let excuses stand in your way. And keep saving no matter what you have. Then make some accounts where you can save your money without hurdles and keep on saving until you realize that you are able to invest because some years of hardcore will take you to the stage where you will clap for your success. Without disappointments, show a positive attitude.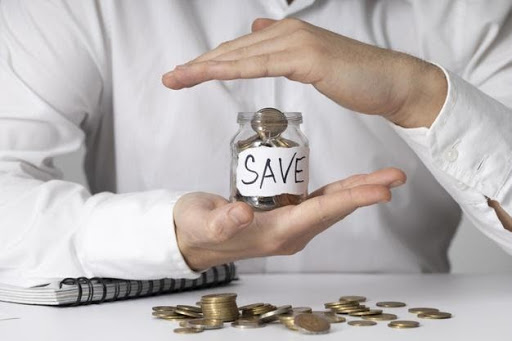 Here are some platforms to help you save automatically.
| Apps | Fees and Minimum | Best For |
| --- | --- | --- |
| Digit | 30-day free trial period. $5 per month | Setting aside automatically |
| Acorns | $1 per month | Spare change investing. |
| Qapital | $3 membership | Letting you set rules to automate savings. |
Build Your Credit
If you're just now working your way out of debt, you probably need to start building your credit too. There are plenty of ways to go about that, from paying down outstanding balances or using third party tools like rent reporting! 
With saving more than you spend and building your credit back up, you will eventually be ready to move into investing!
Time to Invest
This is a sensitive step where you have to be aware as well as careful of scams. Investment is an excellent plan when you want to secure your money. It is something that will let you earn more and more and will help you to be financially independent. There are some simple steps you can do:
It would be fantastic if you try the cookie jar approach.
Let robo-investors invest for you. Robo- investors are an excellent option for entry-level investors, as they don't cost much.

Getting yourself involved in the stock market is also an appreciable option. So start investing there with little money.
The best place to invest in is Real estate. To get into this, you don't need to be a millionaire.
Buy real estate investment funds. 

Then select an online real estate investing platform.

Consider investing in rental properties.
These are some of the platforms you can use to start investing in real estate.
Cash flow will increase over time as rents will go up. Real estate investing is a single path that will lead you to earn millions of money. So invest frugally and stick to your goal.
You can also try investing on these platforms to start.
Apps
Fees and Minimum
Best for
The Motley Fool
$99 for the first year.
Stock advising
Acorns
$1 per month
Spare change investing
Ellevest
$1-$9 per month
no account minimum

Investing for the future.
Robinhood
Free
Investing for Beginners
Tamila McDonald has worked as a Financial Advisor for the military for past 13 years. She has taught Personal Financial classes on every subject from credit, to life insurance, as well as all other aspects of financial management. Mrs. McDonald is an AFCPE Accredited Financial Counselor and has helped her clients to meet their short-term and long-term financial goals.