by Hope
I LOVE my cash only budget. It's definitely helping me curb any extraneous spending and frankly, using cash feels good. BUT, I have found another trick that has helped me even more…
Walmart Grocery Pickup (Delivery is not available in our tiny town!) Since I don't have a readily available car all the time, it has been a God send. Not only does it make me possible for me to do my grocery shopping at my convenience, but pick up is amazing.
I literally pull up, input what parking spot number I'm in, and they come out with my groceries and load them into the trunk for me. Voila! So easy.
And the best part is…this way of shopping eliminates any and all extraneous grocery shopping. We make a meal plan (each of the kids cooks at least one meal a week,) and then shop based on that list.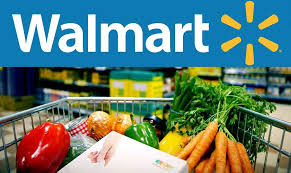 I did have to learn some of the tricks though…
Allow substitutions. They are not allowed to go down in quality or up in price, so you typically get a pretty good deal. (The only downside is that they can change flavors, which might be an issue.)
I can't do same day shopping/pick up. That might be available in larger markets, but not in our area. So we must think ahead.
You can edit your order after you submit it. So don't worry if you forgot something or need to remove something, they will give you some time to edit the order before its finalized.
The bottom line is that in addition to the convenience, this new method of grocery shopping is definitely saving me money! Here's to more savings every day!
Have you used Walmart Grocery or a similar service in your area? Any tips or tricks?
Use my Walmart link here: http://r.wmt.co/mV6IA and enjoy $10 off your first order from Walmart Grocery.