by Susan Paige
There are countless people who are riddled with debt. Whether it's a student loan debt or credit card debt, it can all be pretty debilitating. Thankfully, there are ways to move through the issue of debt to gain financial freedom. The key is to become intentional with your efforts. If you develop a plan to succeed, edit the plan as time goes on and execute, you'll be successful. In this case, a great option for paying off debt involves an endeavor that so many love: blogging. Whether you choose to build a blog on a platform like Facebook or build a stand-alone website, consider the following ways you can use an online blog to pay off debt.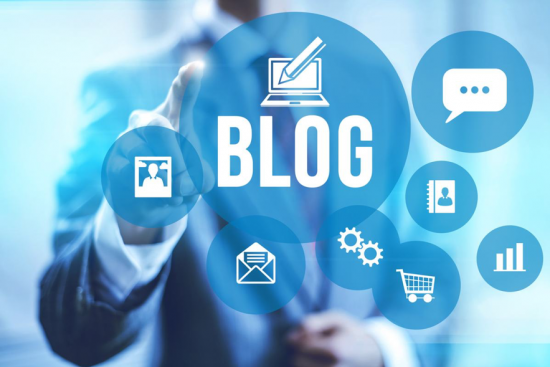 The Importance of Delivering Value 
As you decide what you want to blog about, find out what people aren't currently saying in the niche. If you're blogging about motherhood, discover which topics moms aren't getting enough information about. Whether it's all about building a tribe of supportive loved ones to help a mom with her baby or the need for support when a baby is in the ICU, find topics within the niche that you can cover. When you do that, you'll be able to provide an interesting and unique voice to a conversation that needs to start. Plus, it'll help you set yourself apart from the rest of the mom bloggers. 

Consistency 
If you want to be effective in any sphere of your life, consistency is vital. Whether it's consistency in your communication with a family member or consistency in the gym, you'll need to become comfortable with producing excellence every single time. This is why you'll want to develop a system. The best way to promote consistency within your life involves planning ahead. When you create a plan, you're more likely to follow it. Make sure it's realistic to your schedule. If you've decided that you'd like to blog about financial literacy, sit down to create content at the beginning of the week. Make enough posts to last the entire week. If you're able to, consider creating content for more than a week. If you sit down to create amazing content to last two weeks and you do this each week, you'll be ahead of schedule. When you fall behind, it's really challenging to catch up. Before you launch the blog, try your best to create a batch of excellent content. Then, develop a strategy and schedule for content creation each week. As current events interrupt the regular schedule, you can insert those topics as they come up. However, once you have a ton of content that's already in the queue, you'll be prepared to promote, connect and build your visibility. 


Building a Tribe 
Building a tribe is key for anyone who wants to be an effective content creator. If you don't build the tribe, you won't have anyone to talk to. Find ways to engage with your audience on social media. Ask questions. Spark the dialogue in the comment section. If you're using YouTube, Facebook or Instagram, use the live feature to talk to your viewers on a regular basis. When it comes to social media, one of the keys is knowing when to post. If you're not sure about that, do some research. Unfortunately, the algorithms can be pretty unfriendly to certain content creators. Furthermore, it can be pretty random. To stay on the good side of the algorithms, you'll want to post consistently at the best times. When you do this, more people will see your content. Furthermore, you'll be able to engage with more people on a regular basis. Don't be afraid to put yourself out there. After all, you have excellent content that people need. Don't look at it from the standpoint of paying off your debt first. The money will come when you put in the work. 


Monetizing the Endeavor 
Monetization strategies are in abundance. There's always a new way to make money online. This is especially true if you're using blogging as your platform. If you choose to use social media posts to communicate with your audience, consider sponsored posts or ads. Find brands that are willing to partner with you. Then, as long as they approve the content you're producing, you can make a lot of money with brand partnerships. As a result, you can make more money to pay off your debt. Online courses continue to be a major income generator for a lot of people. Granted, you do need to develop a marketing system for online courses. However, once you develop that system, online courses can serve as an excellent source of passive income. Build the course around your topic of expertise. When you do the work once or twice and it pays you many times over, this is always a great way to monetize a blog because it's scalable. This means that you won't have to put in a ton of work to serve individual clients on a consistent basis.