by Hope
As many of you know, Gymnast moved to Illinois with his dad last fall. And I haven't seen him since our Thanksgiving trip to Texas. But I am dealing with this separation much better than I thought I ever would.
However, despite continued requests for his dad to send him for a visit, per the agreement when this happened, it has not happened. So I bit the bullet this past week and purchased a round trip airline ticket for Gymnast to come for his Spring Break. (I cleared it with him and his dad before making the purchase.)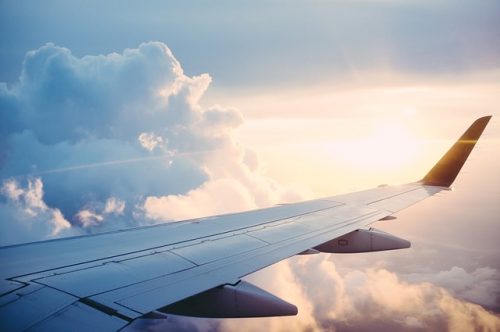 $355!! Ouch! I don't know how families who live long distance all the time do this.
I am excited to see him and have a little down time with him. The three oldest will still be in school. (Their Spring Break is the following week, and we will be traveling to Texas.)
We haven't decided what will happen next school year when he begins high school. I am inclined to let him choose with the caveat that he commit. I think staying in a stable school environment is best, especially for the important high school years. We will see what happens.
Anyone else gone through a change in physical custody with their child during the turbulent teenage years? Any words of wisdom?
I maintain full legal custody at this point, but we agreed to this trial year per his request. He will be 14 years old this summer, and I believe old enough to decide for himself with clear expectations set by his dad and I. But sometimes it really sucks being a parent, not sure if you are making the right decision for the long run. Really wish I had a time machine right now.
I've asked his dad to help pay for this plane ticket. He says he will send $100, we will see if that really happens. I continue to pay for Gymnast phone bill. (Mostly because I do not want to lose touch and this way I make sure I have a way to reach him.) But I've held out in sending any additional monies despite his repeated requests. He has to learn to live with his dad's rules and standards if he is going to live there.
Divorce really sucks. As much as it was needed. I really hate it for my kids, especially in this long distance situation.