by Hope
This is more of a decision based method of saving some month rather than a personal way. But I'm sure there are some applications for personal finances.
During the fall, I was turning over every rock, checking every crack and so forth trying to find additional ways to save some money. And what I discovered was that many of my subscription based services I use for business are cheaper if I pay them annually versus monthly or quarterly.
One of the things I've begun doing, again on the business side, is paying those services annually to save some money. I've also been carefully evaluating each service to determine if its truly needed.
Reviewing and Planning Time
I mentioned looking at these things on the personal side of things earlier this month. But I'm back at it today…
Reviewing my upcoming finances, planning out a few more months and looking for any fat I can trim…both personal and business. And I can't find anything!!
I have two more business expenses to transition from monthly to annual, but I don't won't to spend that "chunk" right now. And I've got some other software I need to purchase shortly for a new project.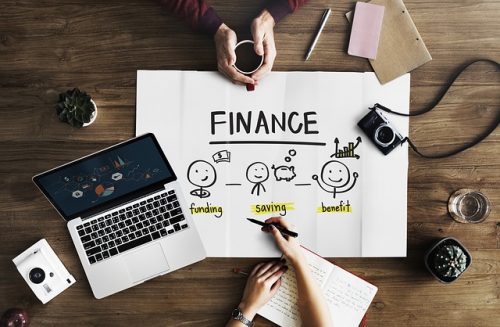 Baby Step Lessons
What this financial review time is telling me is that
Paying any subscription services annually rather than incrementally is worth it. In many cases, I am saving 10-20% annually. And that adds up. You know, even where there is no discount for paying annually, the once a year payment takes a substantial amount of stress off when looking at monthly or quarterly finances.
I need to bulk up my EF even more. While $2,000 feels good, it wouldn't even cover a month if something happened to me.
And probably most importantly, I am going to find an accountability partner. I really don't know what that looks like. But I am realizing as motivated as I am, having someone else who is versed in what is going on will help me and more importantly wise when it comes to money will be helpful for keeping me focused and not scattered like I tend to get. This is a huge step for me, because I've been going it alone on the financial front for a long time.
When I sit down next month to review my current financial situation and debt pay off plan going forward, I am going to add additional savings to my debt plan. Not immediately as my debt pay off is first, but maybe starting this summer when some of the smaller debts are gone.