by Hope
I learned an expensive lesson this trip. When you park at a Premium Parking lot in New Orleans, you must pay before you walk away from your car. You can probably guess that I did not do that…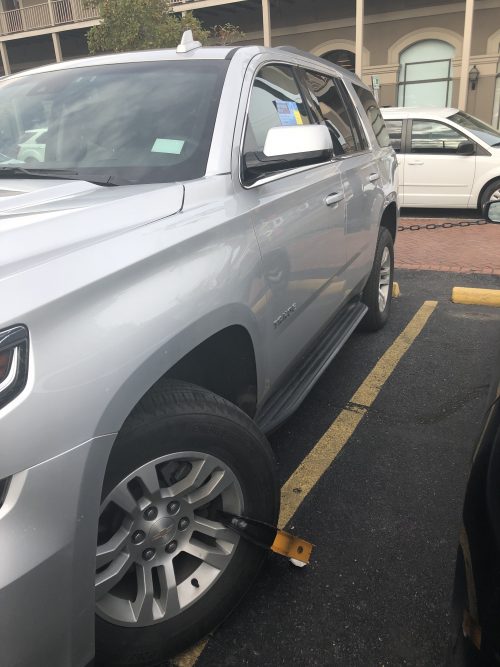 And after a couple of hours of walking around and enjoying the sights, we came back to continue on our roadtrip to Texas to a boot on our rental car AND a sticker notifying me of a $90 fee to get the boot removed! Ugh!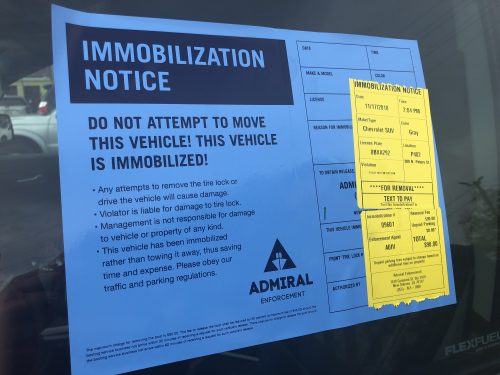 At first, I thought it was an error. I thought maybe someone who had this rental car before us had not paid something and we were getting held accountable for it. It was very frustrating, especially since we had over 7 more hours to drive that day.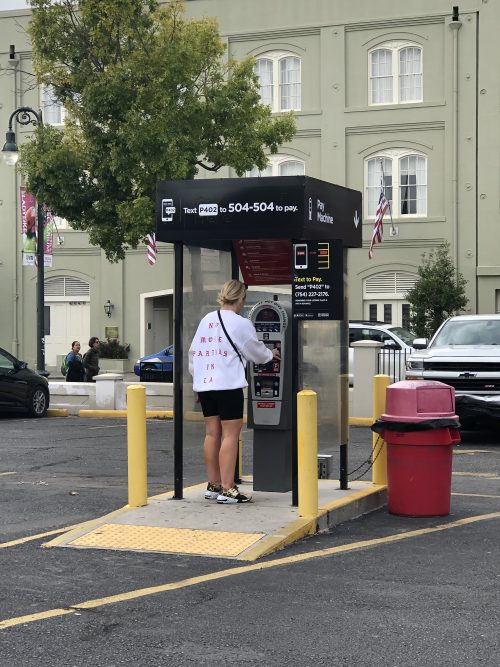 As I read the notice, and realized that we were booted because we had not pre-paid, I began to look around for signs that indicated that prepay was required. This was all I could see from the car…No pre-pay notice.
Needless to say, I had to call the number, pay the $90 and wait for them to come release us. All in all in took over 1 and 1/2 hours from the time we arrived back at the car until we were on the road again. Precious time when you are on a roadtrip, not to mention the money, I had not budgeted for. Again, ugh!
We did finally see a pre-pay notice…on our exit from the lot at the back of the lot!!!
Needless to say, I am going to dispute the charge and file a complaint and praying I can get that $90 back. But no guarantees.
As often as I have flown by the seat of my pants when it comes to finances, this was another lesson on why it is important to have a cushion and plan as much as you can for the unexpected. I was very grateful to have some extra built into my travel budget so this fee did not cause a hardship on the rest of our trip. And in the past, it very well could have!
We all experience car wrecks and car issues, medical emergencies and household challenges that can strain our finances. Have you ever been surprised by something like this that you truly don't believe you should have to be responsible for?