by Susan Paige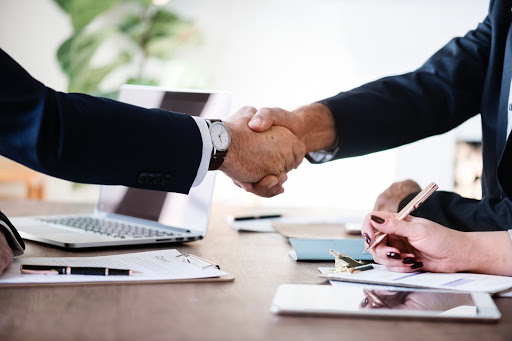 There are a variety of reasons why you might find yourself with a less than ideal credit rating. Sometimes there is a loss of income, a divorce or unexpected medical bills that can easily put you behind with your finances. It can happen to anyone and most often it happens very quickly.
While it isn't impossible to get back on track with your bills, trying to get your credit score back up to a healthy level can be a time-consuming challenge. Most lenders are concentrated on your credit scores to help them to decide if you represent an acceptable risk for them.
With traditional banks having very conservative lending practices, getting loans for people with bad credit can seem like it is impossible. There are other options out there. If you are looking to consolidate your debt or just catch up on your bills to work on your credit rating, you may want to consider these other types of loan options that could work for you.
Credit Unions
You may think that credit unions are the same as banks but they run in a very different manner. The members of the union, who are the depositors are all owners of the business. This makes them a much more liberal lending entity. Make an appointment to speak to a lending representative and find out about joining the union and requesting a loan.
Peer To Peer Loans
Since 2005 P2P loans have become a great way to secure difficult lending requests. Instead of going through a lending company you will be dealing with an individual person. The interest rates are often lower than the banks and the personal nature of the arrangement can be much more manageable. To apply for a loan you will have to post a general request with terms and payment schedules and an interested investor will contact you.
Home Equity Line of Credit
If you own your own home or property you may be able to borrow on the equity that you have accumulated. These types of loans are tax deductible and often have lower interest rates. You must have a reliable repayment plan or you can put your property in jeopardy. Although this can be an expensive option, it may be suitable for homeowners with poor credit.
Friends & Family
If securing a loan through a bank or other lending institution is not going to work, you may have to consider talking to your family members or friends about helping you out. Although it is not a preferable situation to mix family and money if it is possible you should treat it like any other loan agreement. Draw up appropriate loan papers and have both parties sign to the agreement that includes your repayment schedule and any other particulars.
Co-Signer
For many people with bad credit, the only option that they are given from the banks is to have a co-signer on the loan with them. This is a way for the bank to ensure that if you cannot pay back the loan that they have another option to pursue. This is a serious request when made and should not be considered lightly. Both you and your co-signer will be fully responsible for timely repayment and it will affect both credit scores.