by Hope
Are you an avid social media user? Do you use it to keep in touch with family or do you use it for business too? How familiar are you with promotions in Facebook groups? Digital marketing to grow your business.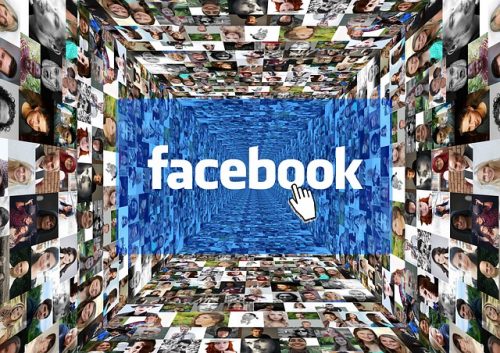 I am a member of several Facebook groups. They primarily fall into two categories: single moms and business related.
Business Promotion
Each business group (and some of the more social) has designated at least one day when you can promote your business or service.  They include:
Sell Yourself Sunday.
Work with Me Wednesday.
Make Money Monday.
and so on.
You get the point. And despite being aware of sponsored Facebook ads availability, I've been remiss about taking advantage of free opportunities in Facebook groups to make money. But no more.
Digital Marketing Experts Say
All of the digital marketers I follow say the best ways to get noticed and grow your audience are:
Give advice away in social media forums. Engage.
Grow your email list by offering something for free on your website or landing page.
Share your story. (This concept is so foreign to me. I was also told not to mention anything personal in job interviews, etc. The thought of tying your personal story into your business story, well, I'm just not comfortable with it.)
Offering a Special
While I am working on these methods, I decided to take advantage of the social media forums this week for the first time AND a Facebook "promo" credit offered on my business page.
For $5, I am able to promote my business for one day. I have limited the audience by specific keywords and ages. It will be interesting to see if it gets any traction. Can't see any downfall for trying it, since it's only cost me a few minutes of time.
For this week only, I have offered a search engine optimization (SEO) site review and online competitive analysis for people's blogs and websites for just $50 (typically a $200 service.) For that money, they will receive a full write up on their site's SEO, keyword recommendations and competitive analysis (how they stack up online to two of their competitors.)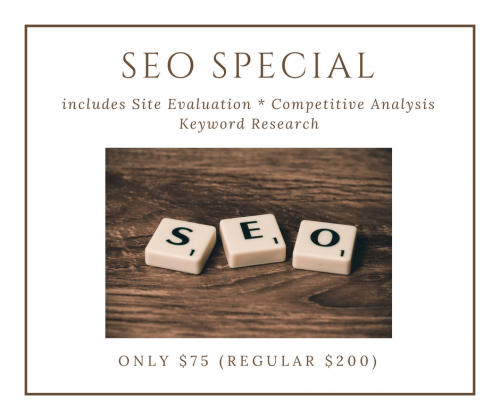 This is a new method for me. I've always depended on word of mouth and online sites to grow my business. Now I'm adding this channel to try to drum up more business.
What tools and methods have you used to grow your online business? Or advertise online to a relatively "cold" audience?