by Ashley
Guess what, friends! I got a promotion!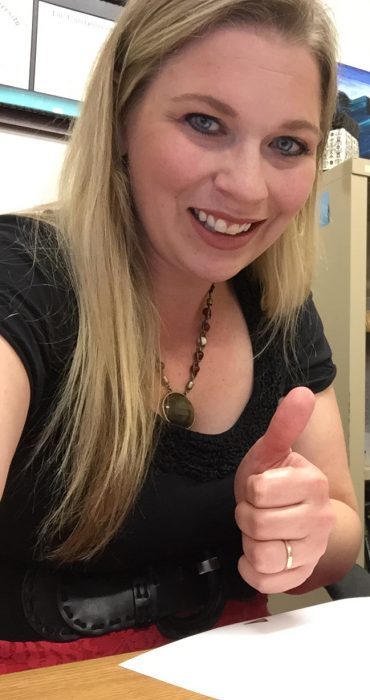 Here I am, signing my new contract!
Woo!!! The promotion doesn't come with a raise. Actually – remember when I negotiated my giant raise last year? At the time, I'd asked for this promotion and I was told that I would be put up for the promotion but it's a long process. First it's voted on by our departments' faculty (which was approved this past August), and then its sent off to the college, and finally the provost for approval. It was a long process, but I finally got approval so I received my updated contract with my new title/position! It took over a year in total, but that's academia for you! Ha! Nothing changes fast!
At any rate, I was pretty pumped just for the official title change (my raise went into effect in August, so I technically already received the increased salary component).
And more good news – remember when I mentioned a big career opportunity back in January? I got that too! I'm now officially the recipient of this big (to me) faculty fellowship. It basically means more work, but I will receive additional compensation and a course release, and I'll be working on a bit of a passion project so I'm super excited about that! The announcement was made at a conference last month, but an official email announcement was sent out to the faculty community today. I've already had several meetings about it and am planning all kinds of fun things related to the fellowship in the coming months and academic year.
For those who have known about my mental health struggles, this has been a huge boon for me. I'm still not where I want to be psychologically speaking. But my spirits have really been buoyed here in recent months and I am beyond grateful for the successes I've had at work. Especially as an early career faculty member, I do not take these things for granted.
Thanks for sticking by me on life's wild ride! Here's to knocking out some more debt along the way! 😉