by Ashley
With so many disparate goals for this year, some that focus on debt-reduction and others focused more on savings, I felt a bit like we've been playing a game of tug-o-war. We want so many different things and, like a child, we want them all NOW!!!
Ugh. Why does adulting have to be so difficult?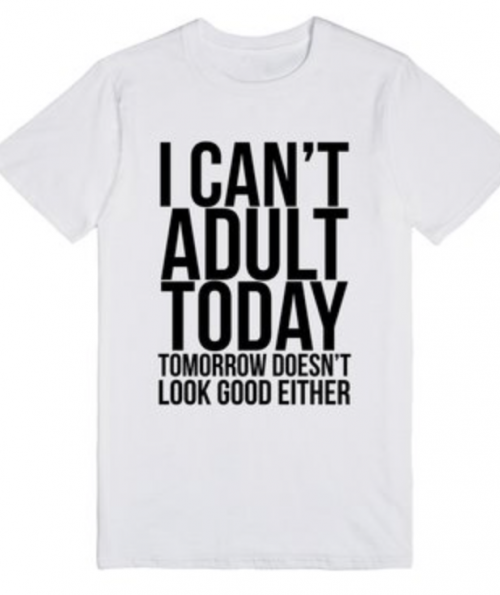 Source – Someone, buy this for me! ; )
When we got hit smack in the face with our looming IRS debt, it forced me to take a step back and re-assess our plans for the year. Some changes I have already implemented (which will go into effect in April) include:
Reducing my retirement contributions. My university requires a minimum 7% contribution. I had been investing an additional 3% of my salary (for 10% total), but given our need to get some liquid cash for the IRS (and for debt payments, as well), I called HR and reduced my contributions down to the minimum 7% required.
Eliminating extra mortgage payments. Though we closed in November, it still feels like we just barely got here! When I set up our mortgage auto-payments, I set them to include an extra $300 to go directly toward principal. Our required payment was $950, but we've been paying $1250. I called the bank and removed our extra principal payment, reducing our auto-draft down to the minimum $950/month that's required.
Practicing patience. I already talked about how my daughter lost her water bottle. Instead of immediately replacing it, I've made her start using my water bottle as her own. Unless her old one miraculously turns up (no idea where it is – it's been lost for 3 weeks now), she won't be getting a new water bottle until the start of next school year. In the past, I would've just immediately purchased a new one. But now I'm examining every purchase and really making an effort to practice patience anytime I'm thinking of buying something that we don't immediately need.
All of these changes are in an effort to FOCUS on one thing at a time. Dave Ramsey talks about the power of focus (which, I believe, helped motivate the way he designed the Baby Steps so one "goal" is being focused on at a time).
We just have to get out of debt. It's got to be done. This month marks completion of my third full year of being on this debt-reduction journey. There have been lots of highs and lows and this HUGE tax bill has definitely got me a little down. But, if anything, it's just made me strengthen my resolve that we need to get out of debt ASAP!!! We had two years of hard-core debt reduction (no frills), one year where we loosened the purse strings a bit, and this year will be a mix. We do have some fun things planned (still doing our first ever Mom-and-Dad getaway sans kids this summer! Eeeeee!!!!!!), but I'm really realizing how much SOONER we can be out of debt if we return to our steadfast FOCUS on the goal at hand. It's a tough thing going through this journey for SOOOOOOOOOO long. But that's what the deal is. We started this journey with nearly $150,000 in debt and only making about $50,000/year! Obviously with those numbers it was going to take some time. Things have changed – our income has gone up and our debt has shrunk as we've been making huge payments. But it's time for a renewed focus. I don't want to be doing this for another three years. That's too long. I want to try to cut that time in half. If we can be debt-free in a year and a half, I would be overjoyed! I can see the light at the end of a tunnel if we're only talking about another year and a half!!!
Some of this is just rambling thoughts. I'd like to write up a whole "3 Years Reflections" post with thoughts and reflections on the entire debt-reduction process, to date. But in the meantime, I just wanted to jump on here and say "Hi!!! and let you know about some of the upcoming changes I've made in an effort to increase our monthly take-home pay so we have extra cash to throw at debt. It needs to happen. I can't wait to kick our debt's butt. Next debt on the chopping block is our medical debt. By this time next month, it will be 100% GONE and then we'll be on to just the student loans. Can't wait!!!
Hope you're having a great month!