by Beks
I budget $25 – $50 each month for dental care. Despite perfect hygiene, including twice brushings and daily flossing, I seem to have especially bad luck in the dental chair.
I have marshmallow teeth. White, straight, and soft to the core.
As my dentist finished the cleaning and moved the chair up, the creepy plastic squeaked in protest. I waited for the bad news and flinched when she pulled out my chart to make notes.
"OK Rebekah. Looks great. See you in six months."
"What?!? You must have it wrong. I'm Rebekah. THE Rebekah. The Rebekah with her own personal parking spot earned from gratuitous dental work. I haven't been for a cleaning in two years and I'm good?!?"
She laughed, and walked out.
Before she could change her mind, I ran for the door. I exited and gasped my first breath of air that didn't smell (and taste) like tooth dust.
No dental work required? This one goes in the record books.
I would recycle the budgeted dental money into debt reduction – but my husband has a cleaning in three weeks and I won't play with fire on this one.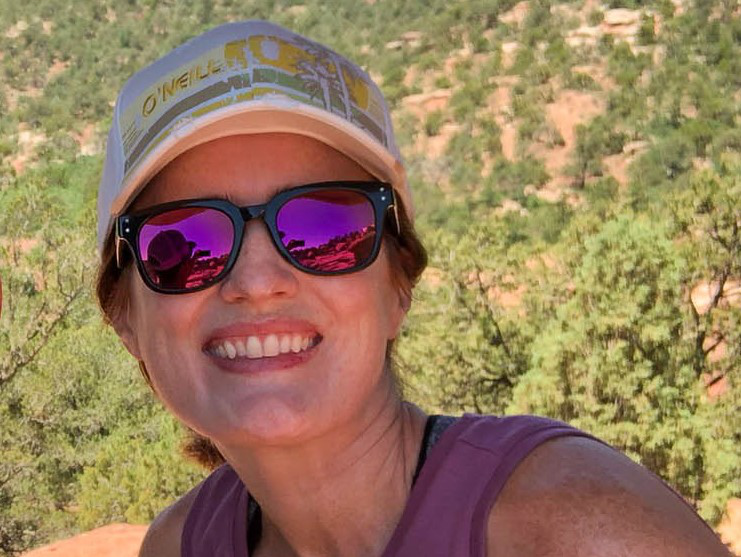 Beks is a full-time government employee who enjoys blogging late into the night after her four kids have gone to sleep.  She's been married to Chris, her college sweetheart, for 15 years.  In 2017, after 3 long years working the Dave Ramsey Baby Steps, they paid off more than $70K and became debt free.  When she's not working or blogging, she's exploring the great outdoors.