by Beks
My husband and I both have a gym membership. We pay a combined $50 a month to our local gym.
I'm a fan of daily fitness so I will be the first to tell you, if having a gym membership is the only way you will exercise, spend the money. The monthly gym fees will be far less expensive than poor health now and in the future.
We were able to temporarily cancel our monthly gym dues when my husband lost his job. Now that six months have passed without a trip to the gym, I've discovered something surprising…
I work out more now without a gym membership than I did with one.
I spend a quick 20 minutes running with the dogs or doing a workout video before making dinner each night. I do sit ups while watching TV or I jog in place. Before, if I didn't have an hour to workout at the gym, I simply wouldn't workout at all. Now, if I have 10 minutes, I use it!
I have always clung to my gym membership even in the leanest financial times. Looking at the impact of working out at home, I'm not sure why I held on so tight. We decided to make the temporary cancelation permanent. Rather than redirect all the money toward debt reduction, we've decided to keep part designated to fitness. The money can go toward new tennis shoes, marathon entrance fees, or exercise equipment. If we get desperate for a group class or a swim, we can sign up at the community center for $30 for a 3 month, two hour, twice weekly class.
Try working out at home this month. It may not work for you – but maybe you'll be surprised at the results.
**If you do decide to cancel your membership, you may need to cancel several times. These companies (especially large gyms like 24Hour Fitness and LA Fitness ) can be very sneaky and 'accidentally' automatically deduct your dues for up to six months. You may need to consult with your bank to stop payments.**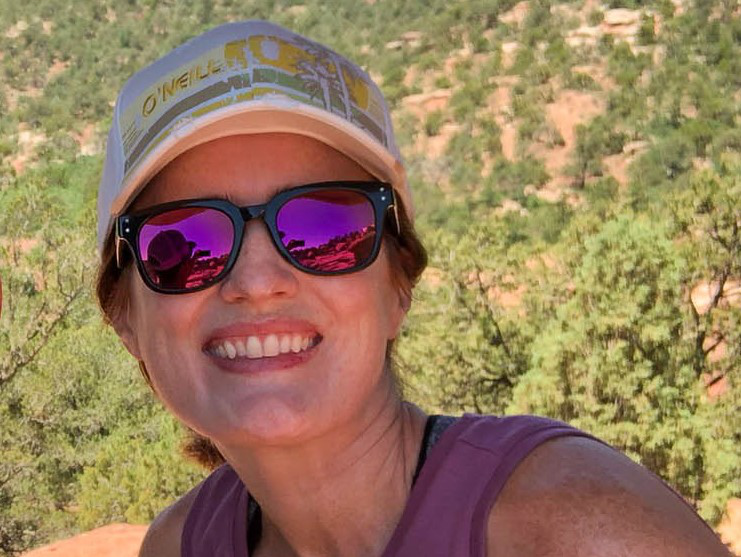 Beks is a full-time government employee who enjoys blogging late into the night after her four kids have gone to sleep.  She's been married to Chris, her college sweetheart, for 15 years.  In 2017, after 3 long years working the Dave Ramsey Baby Steps, they paid off more than $70K and became debt free.  When she's not working or blogging, she's exploring the great outdoors.