by Beks
I know I'm supposed to say I regret everything I bought on my credit card – this IS a debt reduction blog, I get that – but I don't regret everything.
My first summer out of college, I flew to visit my sister living in Ireland. I had no money and no job, but this was my first opportunity to see my sister who I hadn't seen in a few years.
We drank pints of Guinness in dodgy bars, ate Irish/Chinese food, explored the entire island, and somehow crashed her car into a fence. We sat on the edge of the Cliffs of Moher while David Gray sang 'This Years Love' from our cheap speakers. I had just started dating someone new (I later married that same fabulous man) and couldn't imagine a world happier than mine at that moment. I had the most memorable trip of my life… and my MasterCard footed the $1,500 bill.
I know there are many more memorable trips in my future (trips I will save up CASH to pay for) but I don't regret that 'foolish' spending. As I'm paying down my credit card, I try to remember that at least part of that payment is going toward one of the best times in my life. It takes a little bit of the angry bite out of those payments.
Is there something you don't regret pulling out your Visa buy?
…
So who's to worry
If our hearts get torn
When that hurt gets thrown
Don't you know this life goes on
And won't you kiss me
On that midnight street
Sweep me off my feet
Singing ain't this life so sweet
…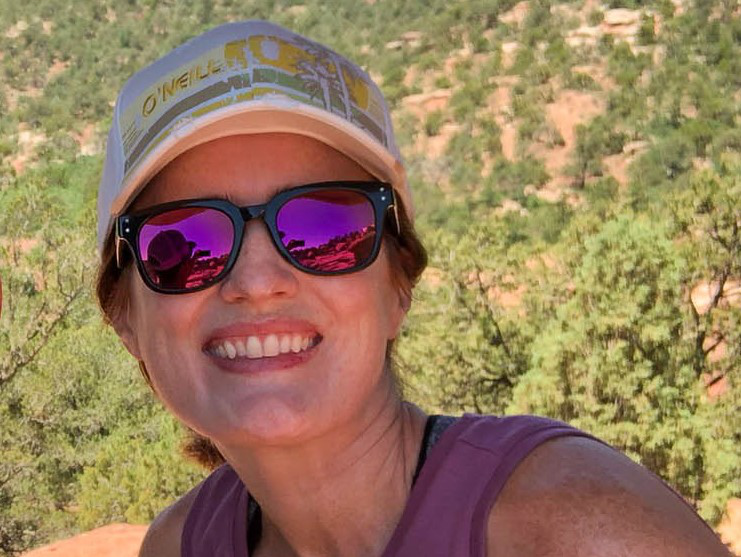 Beks is a full-time government employee who enjoys blogging late into the night after her four kids have gone to sleep.  She's been married to Chris, her college sweetheart, for 15 years.  In 2017, after 3 long years working the Dave Ramsey Baby Steps, they paid off more than $70K and became debt free.  When she's not working or blogging, she's exploring the great outdoors.