by Beks
Well, I'm still on vacation. So, while you're reading this, I'm probably sitting in a lounger reading a trashy novel with my feet in the sand and a margarita by my side.
OK, truth be told? I'm probably wrapped in sun protecting blankets under the pop up tent whining about how the sun is too bright, the showers are too cold, and the sand is too hot.
But I WILL have a margarita.
My husband I are in love with Sam the Cooking Guy (previously on Cox Cable channel 4, but now he has his own show on Discovery Health called 'Just Cook This with Sam the Cooking Guy')
Frankly, if I can make this meal (I'm what some call 'culinary challenged')… YOU can make it.
Oh, and watch Sam the Cooking Guy. He gives great tips on how to cook fast, easy, and inexpensive meals. So while I'm out, here's a cheap dinner to enjoy.
Thai Curried Chicken
Ingredients
6 boneless, skinless chicken thighs
One 14 ounce can light coconut milk
2 teaspoons cumin
2 teaspoons curry powder
2 tablespoons Asian chili paste (I used Asian chili sauce and it worked just as well)
Zest of one lime plus the juice (no zester? no worry – just use the juice)
Cilantro, chopped fine for garnish
Cooked rice for serving
Trim chicken of any extra fat. In a large bowl, combine coconut milk, cumin, curry, chili paste, lime zest and juice, mix well.
Reserve about 1/3 of the sauce for after, but add the chicken to the rest. Mix well, cover and marinate—anywhere from 15 minutes to overnight.
Heat bbq or grill pan and cook chicken on both side until cooked though—those cool grill marks are perfect here. While the chicken cooks, simmer the extra sauce in a small pot to thicken.
Slice into strips, serve on top of rice with a little extra sauce and a sprinkle of cilantro.
Serves 6.
Visit his website for more info:
http://health.discovery.com/fansites/sam-zien/sam-zien.html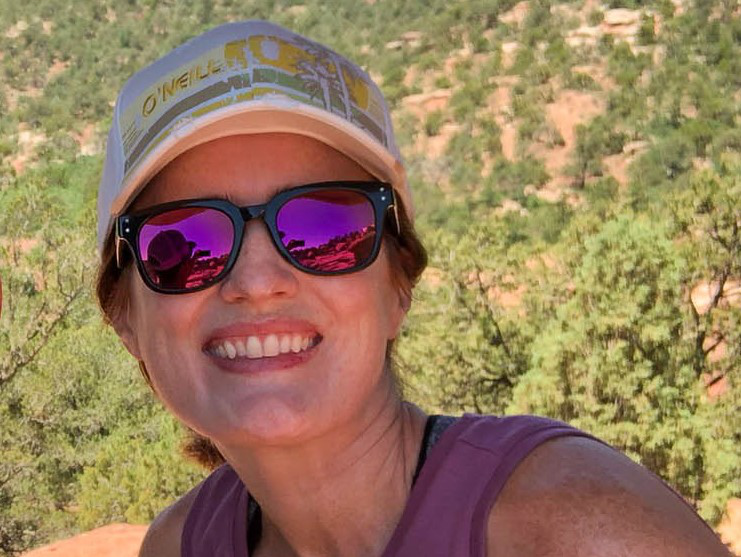 Beks is a full-time government employee who enjoys blogging late into the night after her four kids have gone to sleep.  She's been married to Chris, her college sweetheart, for 15 years.  In 2017, after 3 long years working the Dave Ramsey Baby Steps, they paid off more than $70K and became debt free.  When she's not working or blogging, she's exploring the great outdoors.