by Ashley L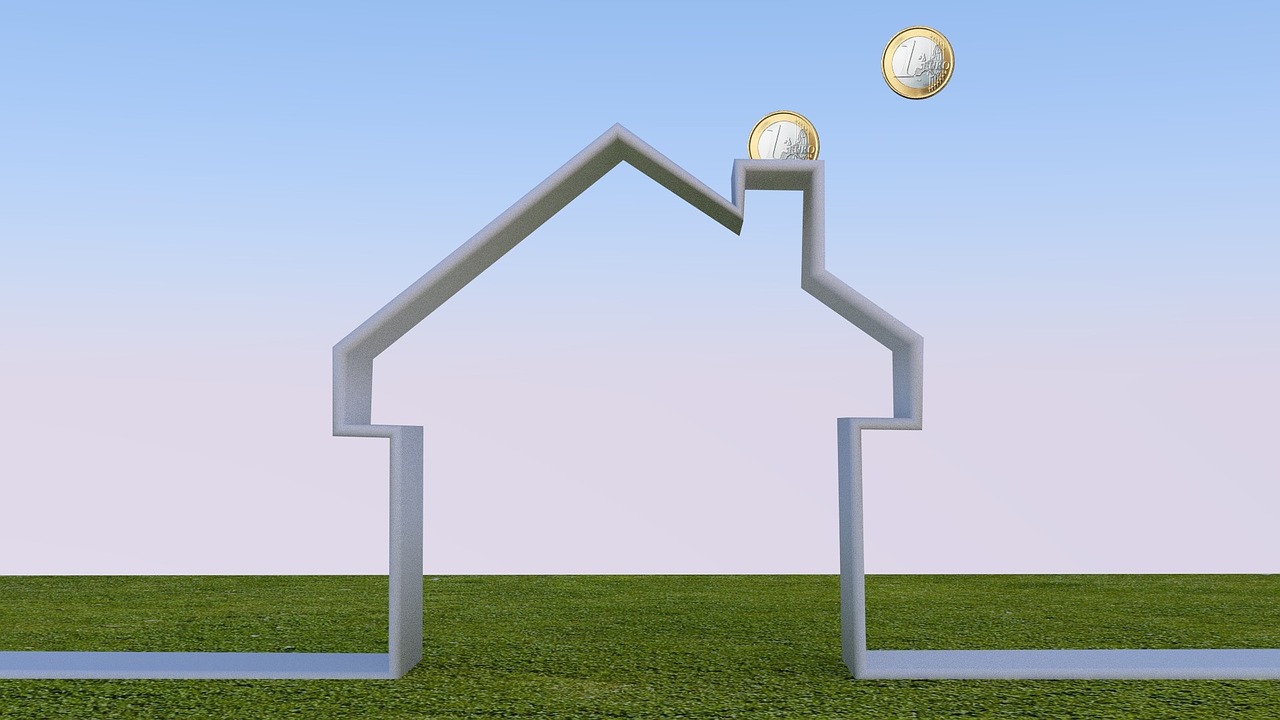 The insane cost of living
How much of your budget is eaten up by your living expenses? Seriously, just consider how quickly we could pay off debt and achieve other financial goals without the costs of living expenses. For most of us, housing is the biggest expense that we have. My mortgage in 2018 was $846 (including my HOA fees) and my monthly salary was roughly $2900. Look at a staple budget using this income and my mortgage/ HOA fees.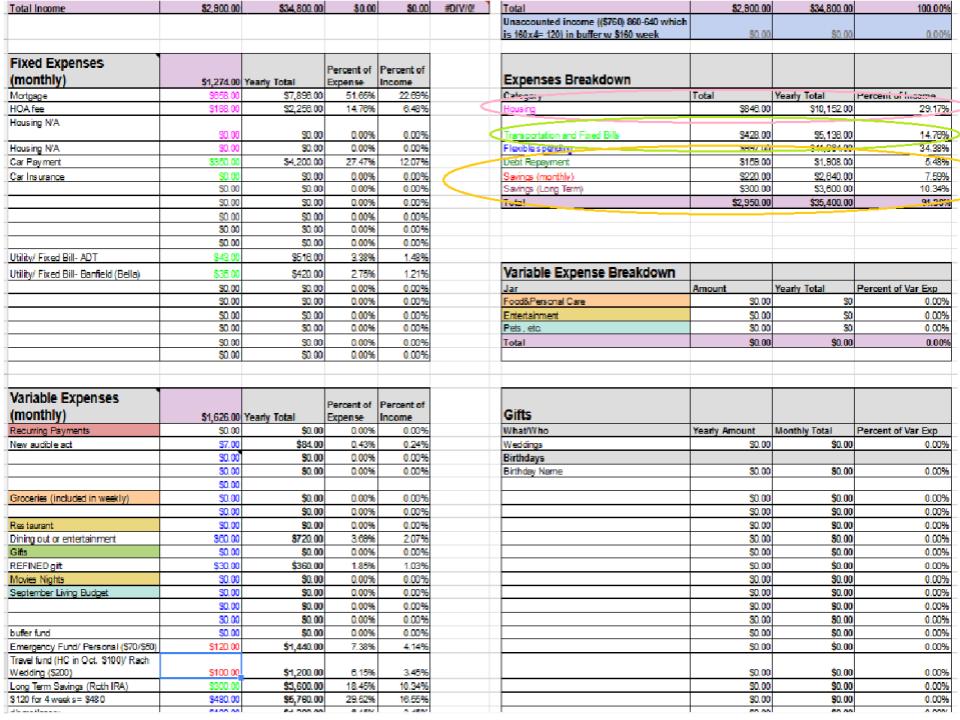 As you can see, this is ridiculous. I've highlighted where it shows that my mortgage was 55% of my expenses. This is extremely too large in proportion to my income. It was while paying this mortgage and housing expenses that I felt the most financially strained. My mortgage did since I originally purchased the house due to an increase in my taxes, but still, it just wasn't the best financial play.
However, this is probably a frequent mistake and common narrative among many people, and especially first-time homeowners. While your housing may not be 55% like my money-munching townhouse, it is probably a significant portion of your income that could be trapping you in debt, preventing you from saving and investing your money, and keeping you from your financial goals. What is the percentage of your housing expense?
You can use this link to go to the budget template that I found or calculate it manually.
https://docs.google.com/spreadsheets/d/16lQqexwIMzMkq0tpwp2FGxURSET7VC5hQAwl-VI3H4w/edit#gid=0
Living vs. my life goals
I make a little under the median, regional income of $50,000 per year. Just one of the glorious teacher appreciation gifts. For the average person in this income range, paying typical expenses like housing cost, car payments, student loans, utilities, child care, and more, can easily leave $500 and less flexible money to spend. What this meant for me was that I was very restricted with my salary and had little money to pay off debt (this was actually around the time that I started missing some of my student loan payments), put toward savings, or find investments that made me money. This is not how I wanted to live. 
To achieve goals like debt reduction, investments, and savings, have you considered first tackling your larger expenses, which is probably housing? It is draining to me, to cut down on smaller expenses like occasional movie tickets and the like, which may take up 4% of my budget, if my 55% housing expense is still eating away at my income.
So here is what I did.
Get your housing expense paid… by someone else
Enter the term "house hacking." I learned it on Bigger Pockets from Scott Trench and it is perhaps one of the top 5 most powerful financial concepts that I have learned thus far. House hacking is a way to drastically offset the cost of living. Essentially, the concept is that you purchase, or even rent, a home that is a multifamily property or one that can be rented out while you live in a unit. This can look different for people and families in varying cities and situations, but I believe that it is definitely possible for everyone and every family.
A family can buy a duplex or triplex and live in one unit and rent out the other(s). A single parent in a single-family house could rent out a spare room or even garage space to someone looking for storage. Or, in my case, someone could buy a condo and rent out the additional rooms.
Here is what I did. I found a condo with 4 beds and 4 baths for 126k. (Yeah, I know how crazy that sounds. It is economic, student-style housing, in a mid-range southern city that was a rare find). I applied for a loan through the State Employees Credit Union. For teachers and government employees, the SECU is one of your best friends! I got a conventional ARM loan at 5% interest and no mortgage insurance. This bring my monthly payment including taxes and my HOA fee to about $910 a month.
How much will I make?
My plan is to rent out each of the rooms at $530 including all utilities, which is an average to good cost for a single room in my area.
The following shows a breakdown of my expenses and income related to the condo (some are estimates).
Expense
Income
Mortgage & HOA Fees
$910
Housemate #1
$530
Cable and Internet (AT&T bundle with 4 boxes. I will not have cable in my room and will just use Amazon stick.)

$95
Housemate #2

$530
Energy (average from previous owners)

$140
Housemate 3

$550
Insurance

$35
Water (rough estimate)

$115
Vacancy/ Maintenance fund

$165
Total Expenses

$1460
Total Income

$1610
Leftover= $150. Y'all, I'm earning money just by living in my house!
My house goes from being a negative expense to an income generating machine! First the first time in my life, I feel able and prepared to reach my goal of financial independence.  How could you offset your living expense? What would you do with the saved money? 
Look at the extra $846 in my budget that I will put toward investing. If you can, consider significantly reducing your housing expense by either house hacking, or, if this is not possible, creating a shared-living experience. I hope you join me on my journey in my first house-hacking experience.